What's in our November 2019 issue: P4P's 12th Annual Auction & Dinner Benefit Results; Giving Tuesday
If you want to touch the future, touch a life. ~ Anonymous
Dear P4P Friend,
P4P's Into Africa Auction was a great success!
Over 200 Partnering for Progress supporters and friends helped raise $69,000 at the 12th Annual Into Africa Auction.
Attendees enjoyed entertainment, educational displays, a lively auction and fabulous African and Western food at the Mirabeau Park Hotel. Many generous in-kind donations from around the area graced our auction tables.
The highest bid in the live auction went to a 7-night stay in Mexico. A Rosemary Hawkey original painting of an African celebration titled The Beat fetched the highest bid in the silent auction.
Once again antique and contemporary African art created a bidding frenzy as the table closed, raising a total of $1,765. Many of the items were generously donated by Bob and Pat Pedersen in memory of their son, Darin.

Before dinner, volunteers Cally King and Justin Shorzman, dressed in bright African costumes, sold Wine Tree Raffle tickets. Caroline Flynn, Master of Ceremonies (below left), generated excitement in the room. Anyone purchasing a ticket got a plastic, blinking ring, adding to the festivities of the evening. Congratulations to Jake Gokey who won 38 bottles of wine.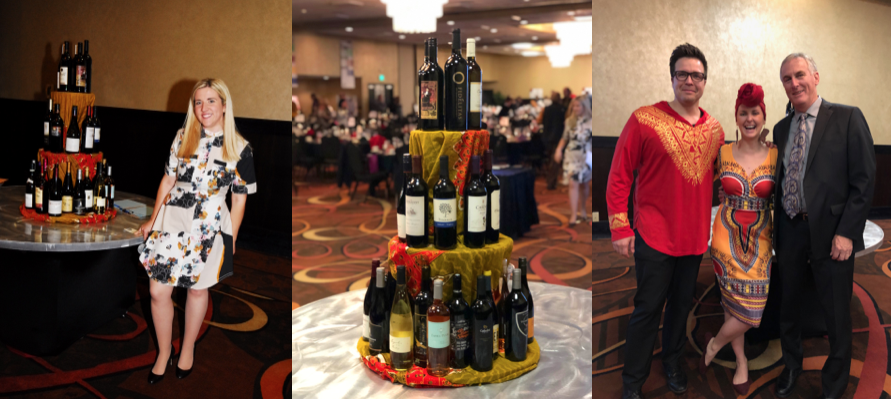 We ended dinner on a sweet note with the Dessert Dash, where table captains collected bids for dessert items and dashers from the table flew to the dessert table to flag their prize.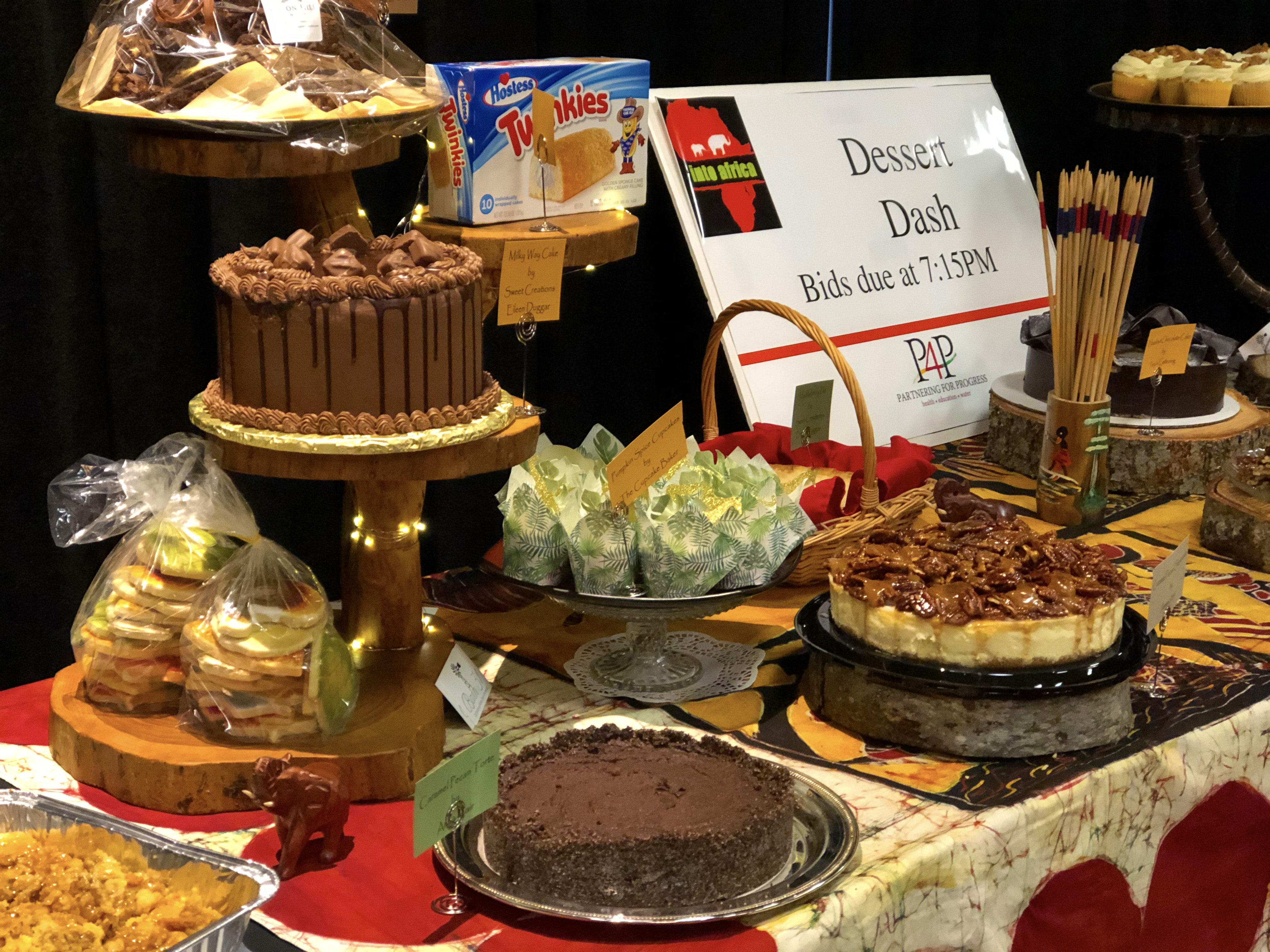 Our auction is not just about food, frivolity and winning bids, however. It is also about educating attendees about P4P's important work in Kenya. At health, education, water and economic development tables, P4P volunteers explained the focus of the committee's work and provided concrete examples of how donations directly help communities in Kopanga/Giribe.
Guests were given Passports to encourage them to visit each table and learn about P4P's programs and initiatives. At the end of the evening, a passport was drawn and a lucky winner received a tote bag full of travel goodies.
The Health Committee explained our Power of Milk program, using dolls to illustrate the difference in weight of an American baby compared to a malnourished child in Kenya.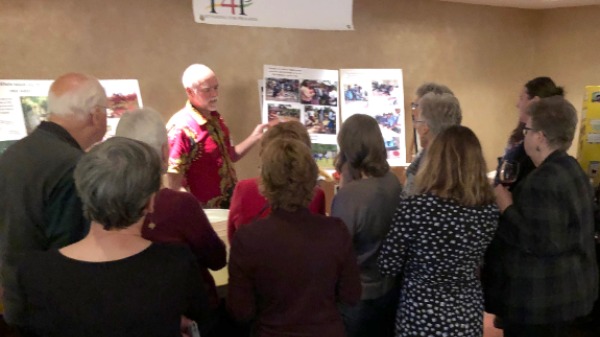 The Water Committee used an array of photographs taken in Kopanga/ Giribe that illustrated how we help communities and schools obtain clean water. Guests were invited to try to carry a full water bucket in order to appreciate the weight women and girls carry on their heads as they fetch the family's daily water. Not surprisingly, there were no takers.
The Education Committee shared photos of scholarship students and displayed Days for Girls feminine hygiene kits, which allow girls to continue to attend school during their monthly cycle.
The Economic Development table displayed photos of our small business projects and agricultural program. We're proud to share that both P4P volunteers at this table speak Swahili, a common language in Kopanga/Giribe.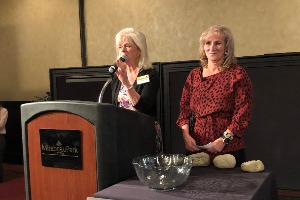 Our keynote speakers, auction co-chairs Linda Hagen Miller and Chrisdee Imthurn, shared stories of life-changing programs that are in place in Kopanga/Giribe villages. Using an empty bowl, rocks labeled health, education, water and economic development, a pitcher of rice and one of water, they symbolically illustrated how the efforts of volunteers, board members, supporters and friends of P4P sustain and build our programs.
It Takes a Village to make a world of difference, a world away. During the paddle raise, guests opened their hearts and gave generously, pledging $16,225 in support of P4P's health, water, education and economic development programs in Kenya.
A Very Special Thanks
We have many people to acknowledge for the success of this year's auction. First, we want to thank our generous auction sponsors whose gifts ensured that every dollar raised would go toward supporting P4P programs.
Congratulations to the hard-working auction committee led by co-chairs Linda Hagen Miller and Chrisdee Imthurn. Committee members included Patti Aspinwall, Annie Gokey, Eileen Dugger, Sandy Ivers, Patti Krafft, Karen Liere, Vicky Markussen, Paula Rucker, Melissa Sauther, and part-time P4P staff members Dia Maurer and Lee Fowler.
Talented auctioneer Jeff Owens enthusiastically led the bidding and urged attendees to give deeply. Master of ceremonies, KXLY News 4 journalist, Caroline Flynn, injected humor and heart as she led guests through the program.
So much goes on during the year before the auction to create an evening of successful fundraising and we thank Board members and volunteers who sold tickets, solicited sponsors and procured auction items. A special thank you goes to volunteers from Spokane Teacher's Credit Union, Numerica and Eastern Western University who helped behind the scenes. This truly is a group effort and the funds that are raised support an entire year of programs for 26 villages in Kenya.
Our deep gratitude goes to the donors and volunteers who selflessly share their time, talent and treasure. Your donations send children to school, provide clean water, foster economic empowerment and save lives through our health care programs.
Asante Sana!
Please consider joining us next year as we plan and execute Into Africa, our most important fundraiser. Email info@partneringforprogress.org for more information about volunteering or donating items for next year's important event.
Sponsors Are Key
Sponsor support is vital to the success of Into Africa. That success gives us the monetary tools to change the lives of our partners in Kenya. We thank our generous sponsors.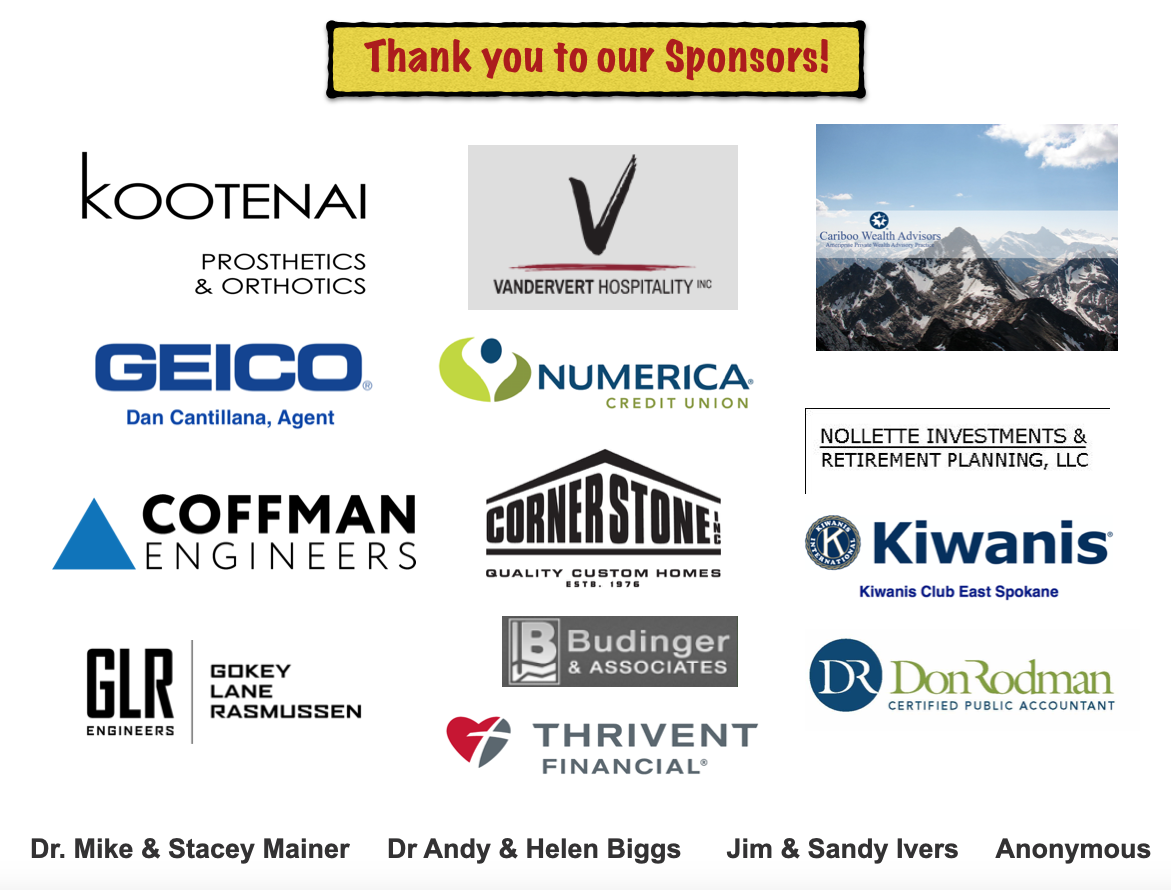 Unable to attend P4P's Into Africa Auction this year? You can still be a part of our important fundraiser. Every dollar helps send children to school, provides clean water, fosters economic empowerment and saves lives through our health care programs. Your donation will make a world of difference, a world away. Click below to donate by Pay Pal or mail donation checks to: Partnering for Progress, P.O. Box 28191, Spokane, WA 99228 Call (509) 720-8408 to donate by credit card. Thank You!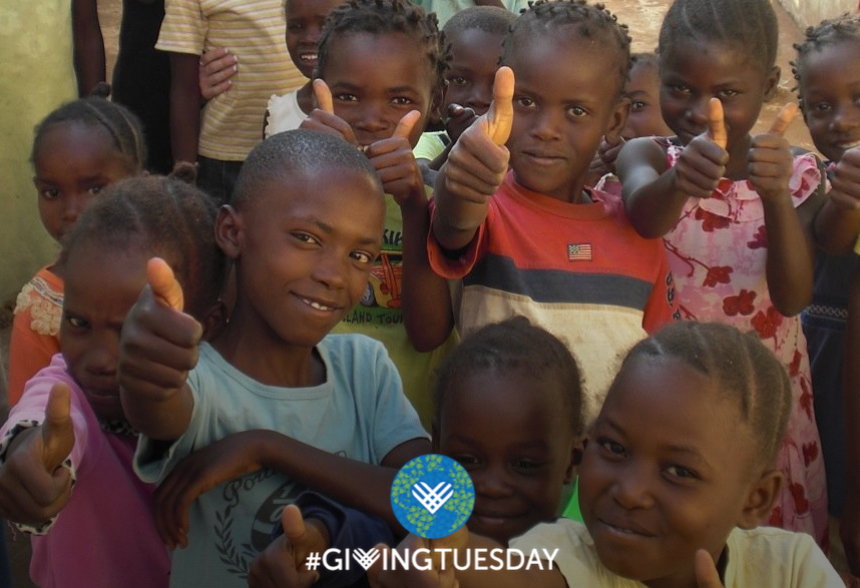 What's Better Than Giving Together?
Doubling your money, that's what. Partnering for Progress is participating in a national tradition, Giving Tuesday on December 3, 2019, and every contribution will be matched by the generosity of the Sisters of St. Francis Philadelphia. This is your chance to make a difference, a world away.
Giving together makes all of us stronger and helps our work go even further. A donation of $10 will supply a teenage girl with a reusable sanitary supply kit that will help her stay in school. $25 buys a two-month supply of nutritional supplements to put a single malnourished infant on the road to recovery. $50 will go toward supporting a women's cooperative business venture. $100 buys a bag of fertilizer, seed and training so a farmer can increase crop yields and feed his family. $500 can pay an entire year's boarding school tuition for a deserving high school student.
Every gift counts TWICE. By participating in Giving Tuesday you're helping TWICE as much. And as they say in Kenya, Asante Sana, thank you!
Wishing all our Partnering for Progress supporters, board, volunteers and staff a safe and joyous holiday!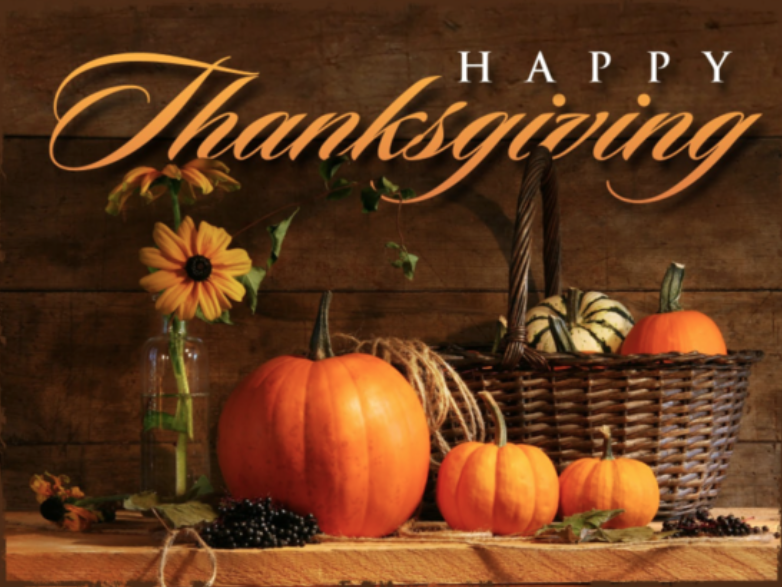 Contact Us
Partnering for Progress
P.O. Box 28191
Spokane, Washington 99228
(509)720-8408
info@partneringforprogress.org