What's in our March 2020 Newsletter: Report from the Field- Fredrick Borntwo and Neema Achieng'; Health Committee Report; Volunteer's Guilty Pleasure is a Gift to Others; "People, People Who Need People…"; Raise Your Hand to Work for P4P; Save the Date – September 12, 2020 - Into Africa Auction; Could Donor Advised Funds Be Right for You?
If you can't feed a hundred people, then just feed one. ~ Mother Teresa.
Notes from the Field - Fredrick Borntwo and Neema Achieng'
By Nereah Obura, P4P Kenya Program Coordinator
Dear P4P Friend,
Imagine that you are a poor woman living in rural Kenya. Your house is very small and does not have running water or electricity. You have no modern conveniences and your day-to-day living involves backbreaking work.
Now imagine being the mother of six young children, the youngest a set of twins barely a year old. Imagine getting pregnant while the twins are not even toddlers.
Elizabeth Atieno is such a woman. Before long she, couldn't breastfeed the twins, Fredrick Borntwo and Neema Achieng. The children began to suffer, and Elizabeth's health began to deteriorate as well.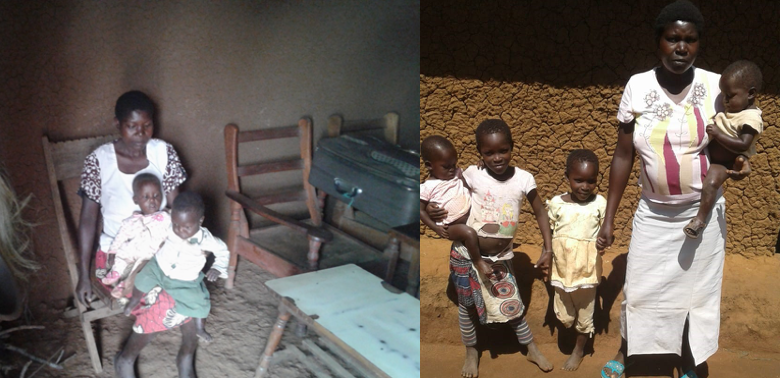 Elizabeth did not know what to do until one day she met a fellow mother coming from the weekly Power of Milk classes. After seeing Fred and Neema, this lady urged Elizabeth to take the children to Ogada Health Clinic for assessment.
When Elizabeth, Fred and Neema arrived at the clinic, they were immediately enrolled in the Partnering for Progress sponsored program, the Power of Milk (POM), which provides nutritional supplements for children in such dire straits and nutritional training for their caregivers.
Elizabeth and the children have no transportation and must walk three kilometers each way to the clinic to attend POM. This was especially difficult considering she was pregnant. Once the baby was born, Elizabeth continued coming to the classes, though now she can only come with one of the twins at a time.
This strong personal commitment has paid off. Today when you look at the children, they are much better than they were at enrollment. They have not yet grown enough to reach their target levels, but Elizabeth is happy that they are making progress. She hopes that with the education gained on feeding babies and establishing a kitchen garden, she will be better able to care for her children.
Health Committee Report
By Angie Smith
The Health Committee is exploring a plan to make its own Ready to Use Therapeutic Food (RUTF) in Kopanga for the Power of Milk program (POM).
RUTF is a calorie-dense supplement that helps the sickest children in the program gain weight. Unfortunately, getting prepackaged RUTF to the clinic in Kopanga has never been easy. The expense is the most prohibitive factor, with one case of supplement costing nearly $100. A case sometimes lasts only a week, depending on the number of severely malnourished babies in the program at any given time. Transport of the supplement from Nairobi to Kopanga is also difficult to arrange and quite costly. Most recently, we have encountered challenges finding a supplier that is willing to let us purchase just one or two cases at a time. There have been years when volunteers have had to haul the RUTF to Kenya from the U.S. during volunteer trips; again, very expensive and hard to manage.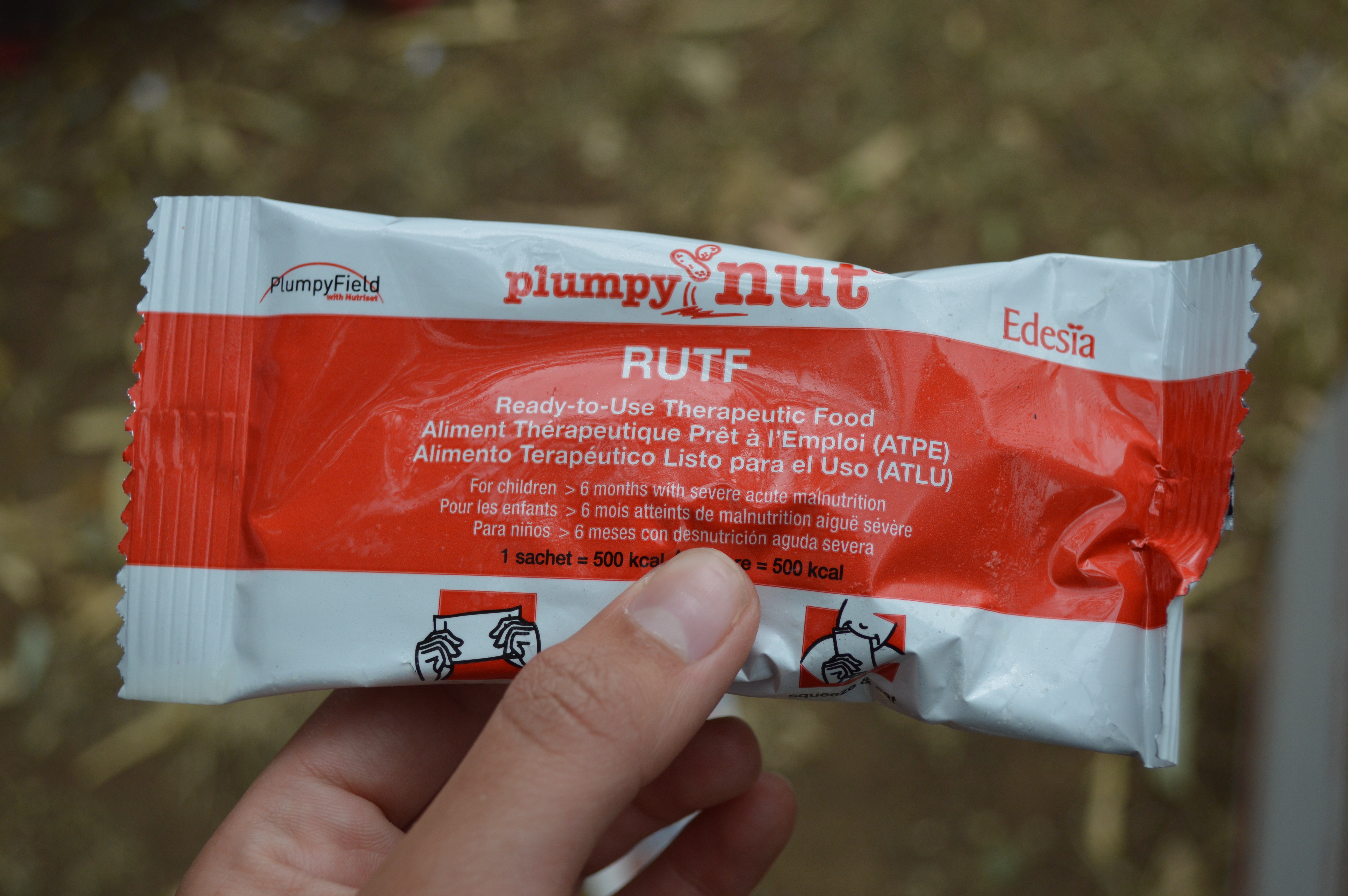 The Health Committee has gathered several different recipe options and we have priced the ingredients. We are well on our way to the first test batch. Our goal is to teach the caregivers how to make the supplement themselves, so they are not dependent on an unreliable supply. Although the cost of the ingredients may still be prohibitive to some, it is a much more sustainable option. We look forward to the benefits this new opportunity can provide.
Volunteer's Guilty Pleasure is a Gift to Others
By Renée Sande, Communications Volunteer
Indulgences such as watching "The Bachelor" or "Eating potato chips dipped in chocolate" might be considered reasonable responses for many when asked about their guilty pleasures, but not so for Anne Marie McCarthy, a P4P Health Committee member.
"Medical volunteer trips and my sculling boat," she replied when asked what her guilty pleasure is. And her greatest love? "Being a parent." It seems that Anne Marie has the whole lovely-human thing figured out.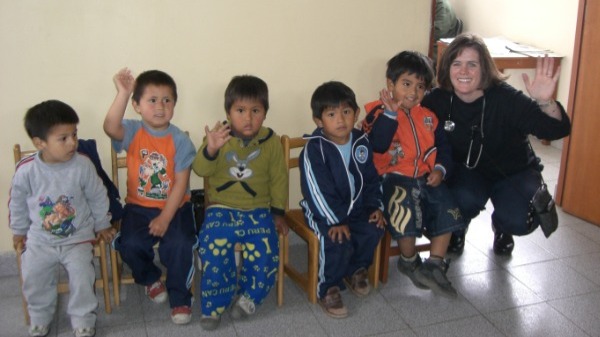 Born and raised just south of Denver, Colorado, Anne Marie has been living in Spokane for nine years, happily married with two sons. She is an outpatient pediatrician for Kaniksu Health Services and a pediatric hospitalist for Bonner General Health hospital in North Idaho. She also teaches second year medical students at Washington State University's Elson S. Floyd College of Medicine.
In January 2019 she joined P4P's Health Committee after a colleague who had gone on a P4P trip, told her about the experience and P4P.
"I admire that P4P's mission so strongly adheres to global health best practices of a multi-disciplinary, multi-factorial approach of community development through collaboration, empowerment and sustainability."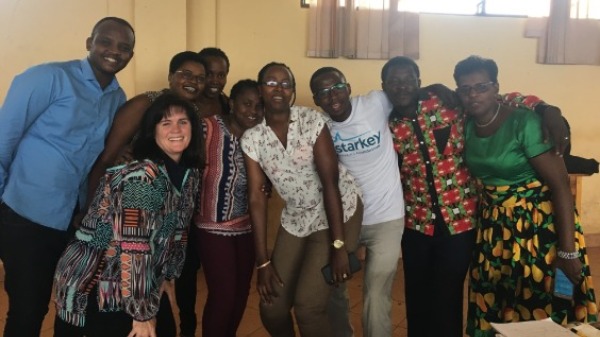 "I've been involved in medical volunteer trips in the past and hope to commit to many more in the years to come. I want to focus on teaching Helping Babies Survive, which are several evidence-based, hands-on training programs, including Helping Babies Breathe, developed by the American Academy of Pediatrics to reduce infant mortality in resource-limited environments."
In fact, Anne Marie will be teaching this class this fall when she travels to Kenya with P4P. Her other planned trips include Lesotho, Peru and Rwanda.
"People, People Who Need People…"
Funny Girl is Coming to the Civic

Recognize that snippet from "People," a song made famous by Barbra Streisand? It goes on: "People who need people, are the luckiest people in the world."
This haunting tune is one of the best-known numbers from the hit Broadway musical and motion picture, Funny Girl.
On June 3, P4P is partnering with the Spokane Civic Theatre for a lively fundraising performance of Funny Girl. The bittersweet musical is loosely based on the life and career of Broadway performer, film star and comedian Fanny Brice who rose to stardom in the 1920's.
Tickets are $35 for adults and $30 for students and can be purchased from a P4P Board member, by calling 509-720-8408 or online at http://partneringforprogress.org/civic-theatre-benefit/. Doors open at 6:15 PM. Join us for coffee, snacks, a raffle and an entertaining night of theater.
Proceeds support our mission of providing access to health care, education, clean water and economic development to the residents of Kopanga, Kenya. After all, "People who need people, are the luckiest people in the world."
Could Donor Advised Funds Be Right for You?
Donor Advised Funds are the fastest growing segment of charitable giving vehicles. They are simple to set up, easy for you to direct gifts and, if you itemize, provide immediate tax deductibility. The funds can be invested or granted right away, depending upon your preference. Families find this option a beneficial way to make group decisions and grow philanthropic practices.
Many financial institutions are already participating, including Thrivent Financial, Fidelity Charitable, Charles Schwab, and Innovia. Each has different guidelines on how much must be distributed and by when.
Real estate, stocks and other qualified assets can be added to the fund, and then liquidated to increase the value.
If you are required to take a distribution from your IRA, please consider sharing at least some of those funds with a qualified charity. If donations are made directly from your financial institution, you may avoid taxation on that amount. On behalf of the people of Kopanga/Giribe, thank you for considering help to those in need around the world.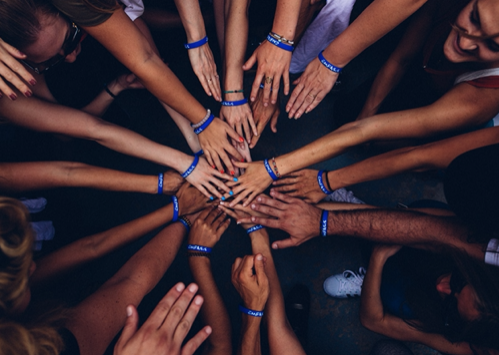 Raise Your Hand to Work for P4P
For the first time in over five years, P4P is seeking a new employee. The Board of Directors has approved a part time Development Director who would work from home an average of 10 hours per week. The variety of activities will ensure boredom is never a risk. Wage depends upon experience. Help us locate interested parties by emailing diamaurer@gmail.com to receive a job description and instructions – or check out it out at https://www.facebook.com/partneringforprogress/.
Save the Date – September 12, 2020 - Into Africa
You'll see exciting changes this year at P4P's annual auction and dinner, Into Africa.
New: We'll be at CenterPlace Regional Event Center this year. Centrally located in the Spokane Valley, the airy, spacious event space will give us plenty of room to shop, mingle, learn about P4P, share stories and raise funds that support our Kenya programs.
Also new: Award-winning auctioneer Rose Backs of Elite Auctions will keep enthusiasm high and bidding strong. She recently won the Western Regional Auctioneer Competition, the first woman to snag this award. Accolades galore can be found on Elite Auction's website but this one sums it up: "I emcee dozens of wonderful charity events each year, but this was my first time working with Rose Backs. She was a force to be reckoned with -- cool, funny, sharp, relevant. She's already right up there with some of the best." ~ Patti Payne, Puget Sound Business Journal
Returning: Robyn Nance, KXLY's Good Morning Northwest co-anchor, will emcee this year's event. Robyn has been an Into Africa emcee in the past and has a deep understanding of P4P's goals and mission.
Special guest: P4P's Kenya program coordinator, Nereah Obura, will make her second visit to Spokane and will be our keynote speaker.
Make sure to mark your calendars and save the date, September 12, 2020. Join us for our most important fundraising event of the year. More details and ticket sales will be announced soon.
Contact Us
Partnering for Progress
P.O. Box 28191
Spokane, Washington 99228
(509)720-8408
info@partneringforprogress.org