A Special Note to P4P Friends and Supporters
It is our sincere hope that you and your loved ones are healthy and safe during this unprecedented time. Our partners in Kenya are struggling with restrictions, a crumbling economy and torrential rains. P4P struggled to replace revenue by going virtual with our recent fund raising event. We are learning about resiliency and determination from our Kenyan partners. We hope you escape for a few minutes by reading this message and learning about the hope you are bringing to people in need in Kenya. We send you our best wishes. Please stay in touch and stay safe. Dia Maurer, P4P Executive Director
What's in our June 2020 Newsletter: Notes from the Field- COVID-19 Update & Economic Development News; Local Celebrities Lend Their Talents to COVID-19 Fundraiser; Meet the "Resident Hippie" Who Helped Plant the P4P's Grass Roots; Into Africa Auction and Dinner 2020; Trip Committee Report
A man wrapped up in himself makes a very small bundle.
~ Benjamin Franklin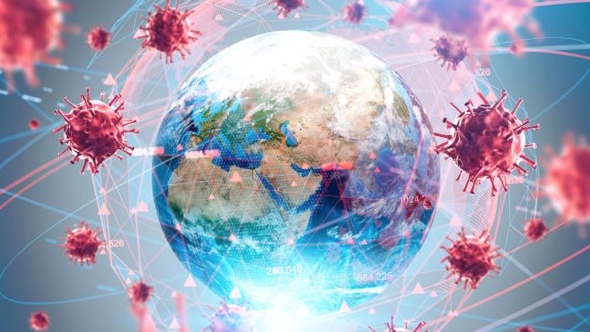 Notes from the Field
By Nereah Obura, P4P Kenya Program Coordinator
Dear P4P Friend,
COVID-19 News: In addition to the limits placed on the community because of COVID-19 restrictions, we have been battered by torrential rains that destroyed many homes.
P4P provided us the means to purchase another 100 emergency food distribution packages to aid families most in need. To date, 190 families have received food baskets that contain 6 kg of maize, 2 kg beans, 2 liters cooking oil, 1 kg sugar, 0.5 kg of salt and one bar of soap. These kits cost $10.
The poorest Power of Milk (POM) families have no food left and may be consuming the supplements provided for the babies. These families received our latest emergency food packages. Six of the POM babies are improving, but three are still extremely ill.
Several coronavirus cases have been reported in Kisumu and 15 in Migori. Reports say there are over 1,000 cases in Kenya so far, and 3,000 people are being tested per day.
Effective June 7, nightly curfew hours were revised to 9:00 PM to 4:00 AM. Violators may be arrested and put in mandatory quarantine for 14 days at their own expense. Public gatherings are still prohibited, and schools remain closed.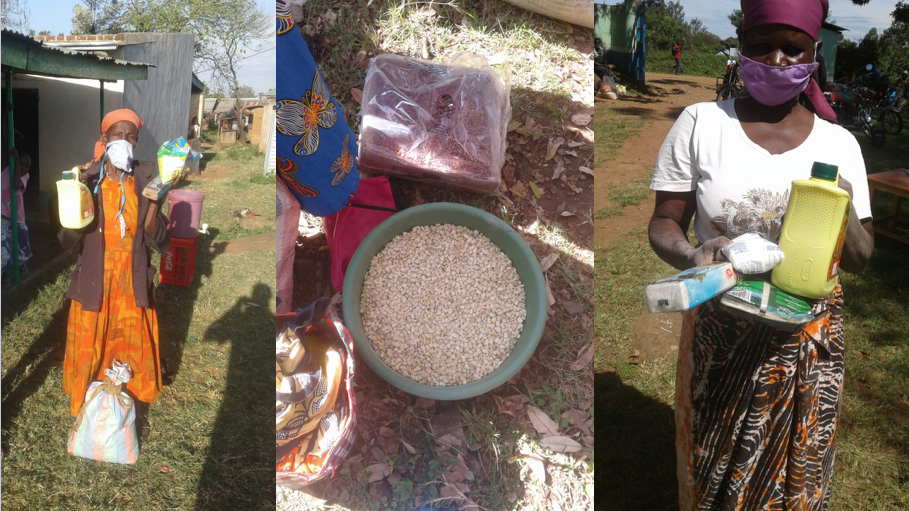 Economic Development: On a more encouraging note, we have been teaching an agriculture method called Farming God's Way to grow beans. Using minimal fertilizer and not weeding has enabled our farmers to increase their yields fourfold over traditional methods.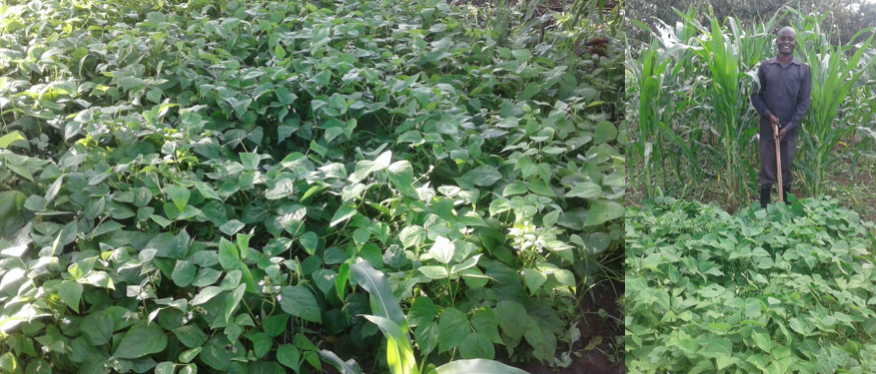 If you would like to make a gift, please click above for payment via credit card and PayPal or send your donation check to Partnering for Progress, P.O.Box 28191, Spokane, WA 99228. Asante Sana!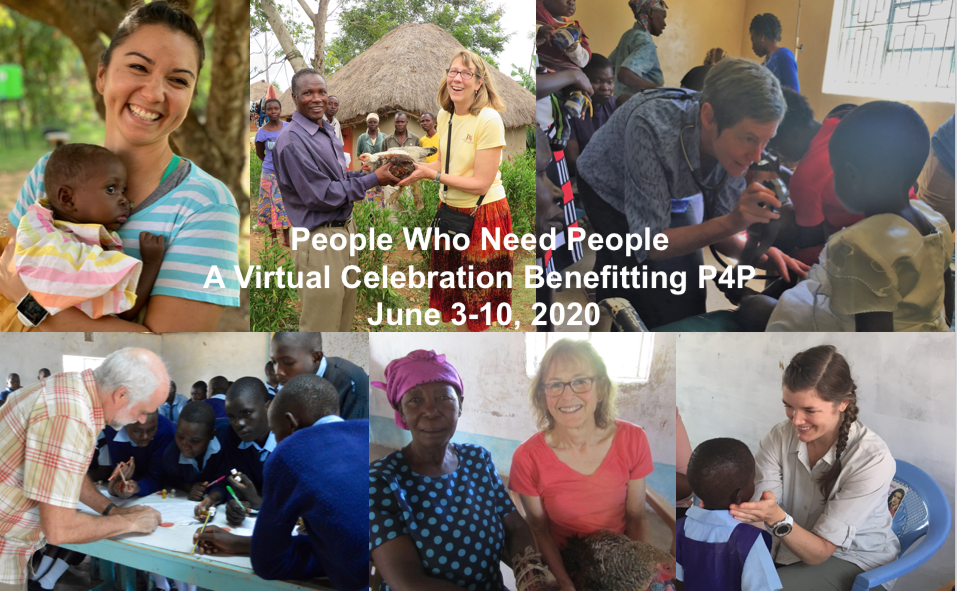 Local Celebrities Lend Their Talents to COVID-19 Fundraiser
If you're a non-profit and COVID-19 knocks out one of your major fundraisers, you go virtual--and call in the stars.
P4P's customary spring fundraiser, a partnership with the Spokane Civic Theatre's production of Funny Girl, was cancelled due to COVID-19. Entering uncharted territory, P4P's Civic Theatre fundraising team created a program built around People Who Need People, (the award-winning Barbara Streisand song from the musical).
The team created a 15-minute video explaining the current COVID-19 crisis impact on our Kenya partners, using photos, music and taped interviews with Nereah Obura, our Kenya Program Coordinator; Gordon Jackson, P4P Board President; and Dia Maurer, P4P Executive Director.
The committee then organized Zoom parties to be held the first two weeks in June to gather supporters and friends for virtual get togethers. During the parties, participants socialized then viewed the video updating them on P4P's programs and the effect of COVID-19 on our Kenyan partners.

The celebrities who lent a hand and put their talents to use on the video were Julia Sweeney, a Spokane born and raised nationally-known comedian, and Mackenzie Ross, a Spokane singer/songwriter and producer. Julia made a guest appearance and Mackenzie added a recording of her singing People Who Need People.
And the results? One hundred forty-six people participated in zoom parties that ranged from cocktail events to tea parties. Their generous donations amounted to $14,605. Not only did we exceed our fundraising goal, we were also able to bring together dozens of people from across the U.S. who would otherwise not have been able to attend a theater event and learn about P4P's work in Kenya.
And we would be sorely remiss if we did not thank the Civic Committee and all of our virtual hosts. We ventured into new and rather terrifying territory with this virtual event, and the steep learning curve caused a few sleepless nights.
Special thanks to Barbara Morkill, committee chair, and Andie Young who created the many-layered video that was the centerpiece of the event. Other committee members were Patti Krafft, Sandy Ivers, Eileen Dugger, Gordon Jackson, Dia Maurer, Lee Fowler and Linda Hagen Miller.
Our virtual hosts took a deep breath and stepped into the new, exciting world of online fundraising. Hearty thanks to: Eileen Dugger, Helen Biggs, Stacey Mainer, Sandy Ivers, Patti Krafft, Linda Hagen Miller, Barbara Morkill, Gordon Jackson, Mark Kartchner, Andie Young, Renee Sande, Megan Hershey, Rosemary Muriungi, Dia Maurer, and Lee Fowler.
Everyone who attended a Zoom party (with the exception of staff, Board members and committee members) was eligible to win a prize in a sweepstakes drawing. P4P had received a grant from Thrivent to assist this fundraising event, and the committee decided the best way to support local restaurants and share the culinary love would be to use the grant to purchase restaurant gift cards for the sweepstakes winners. Virtual high five to these lucky folks: Holly Rolfe, Dr William Dittman, Maury Nollette, and Fred & Colleen Brenize.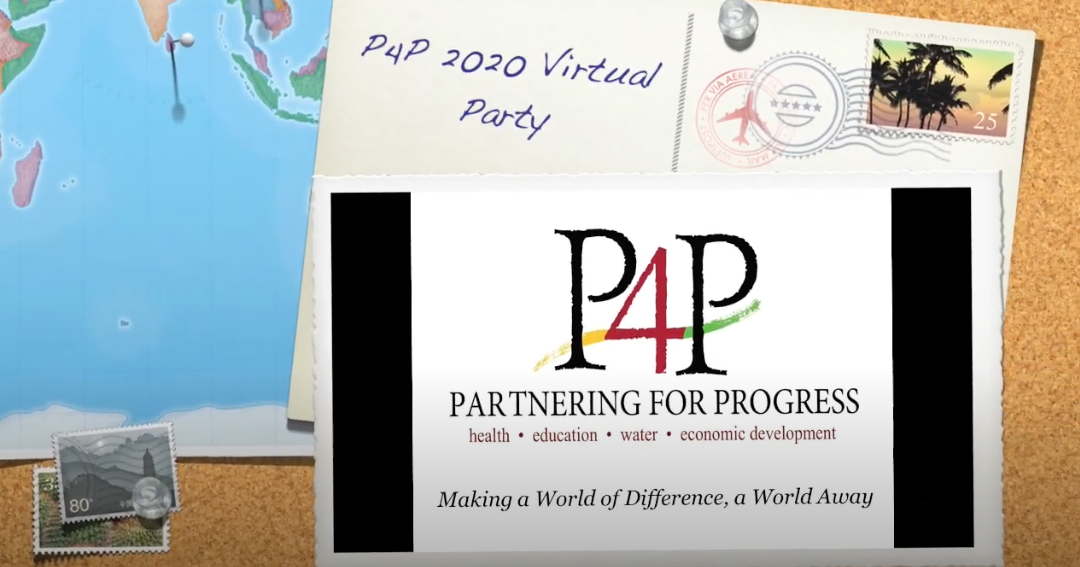 If you missed the P4P virtual event, you can view the video at P4P's Virtual Benefit Party on our YouTube Channel. If you can, please donate. YOU can help...no matter the amount. Every gift counts!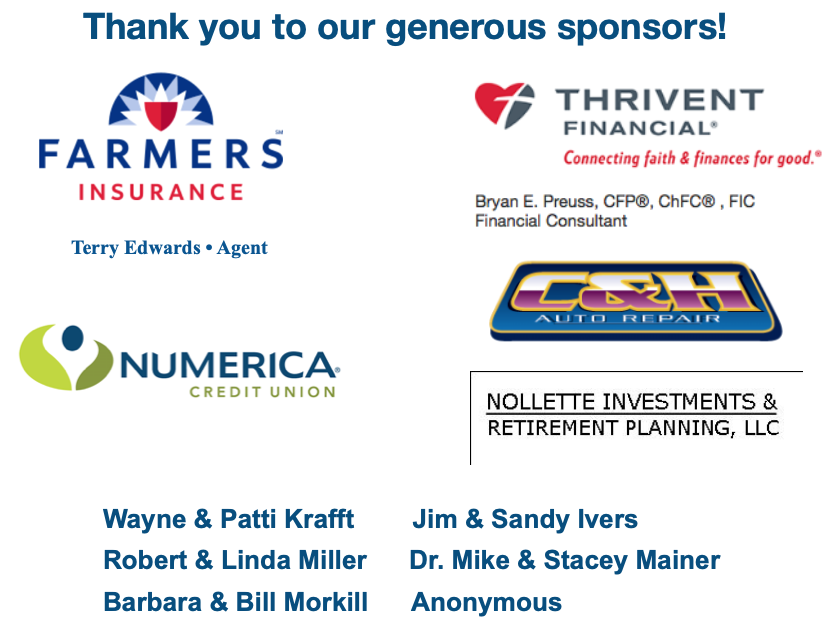 Meet the "Resident Hippie" Who Helped Plant the P4P's Grass Roots
By Renée Sande
Growing up in Oakland, California, in the 1960's, it isn't surprising that Barbara Morkill emerged as a lover of the earth, peace and happiness.
After graduation from San Jose State with a K-12 teaching degree, Barbara found herself in Naples, Idaho, where she quickly became known as the "resident hippie schoolteacher."
While in Naples, Barbara met her husband, Bill. They moved to Spokane in 1983, where she eventually met Sandy Ivers, P4P co-founder. She's been actively involved with P4P ever since.
"We met around Stacey Mainer's dining room table, forming by-laws, mission statements, fund-raising ideas and choosing the name, Partnering for Progress. In those early years, we supported the organization by garage sales."
Sandy asked Barbara to join the P4P board and she has subsequently served on the education, auction and now the Civic Theatre fund raising committee, which she now chairs.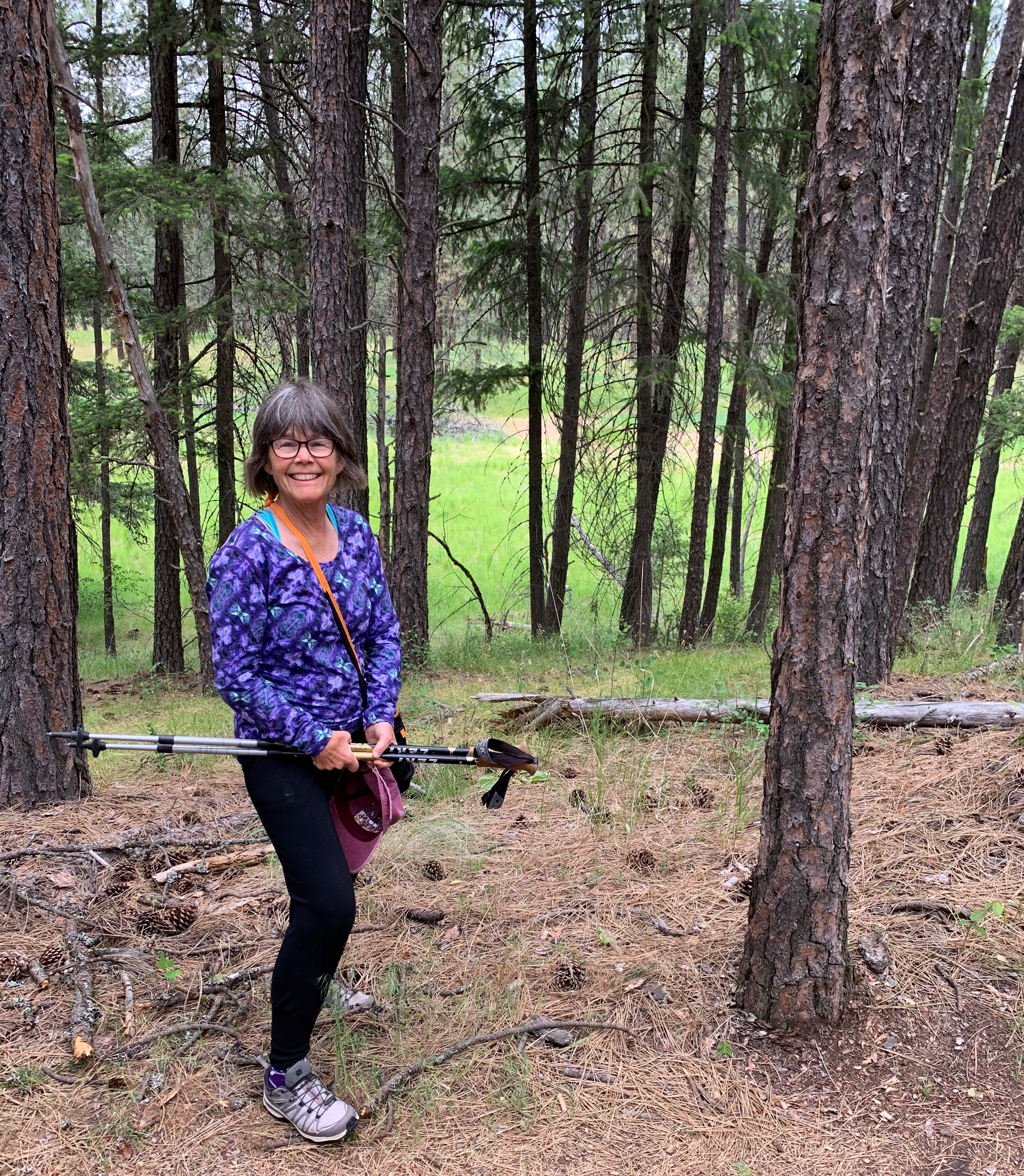 "While I haven't been to Kopanga, I became closer to Africa when my son spent two years in Gambia with the Peace Corps."
Barbara also donates her time to the Inland NW Land Conservancy and feels blessed to live in Spokane with all its natural beauty.
"Saving this planet is important to me so I might as well begin here at home."
Barbara and her husband, Bill, live on 15 acres in Northwest Spokane and have two sons who live in the Seattle area. She spends her time gardening, hiking, skiing, kayaking, reading and going to the theater.
"I continue with P4P because of the people. I am amazed at the accomplishments and commitment of all who donate their time and talent. P4P makes me feel connected to the broader world."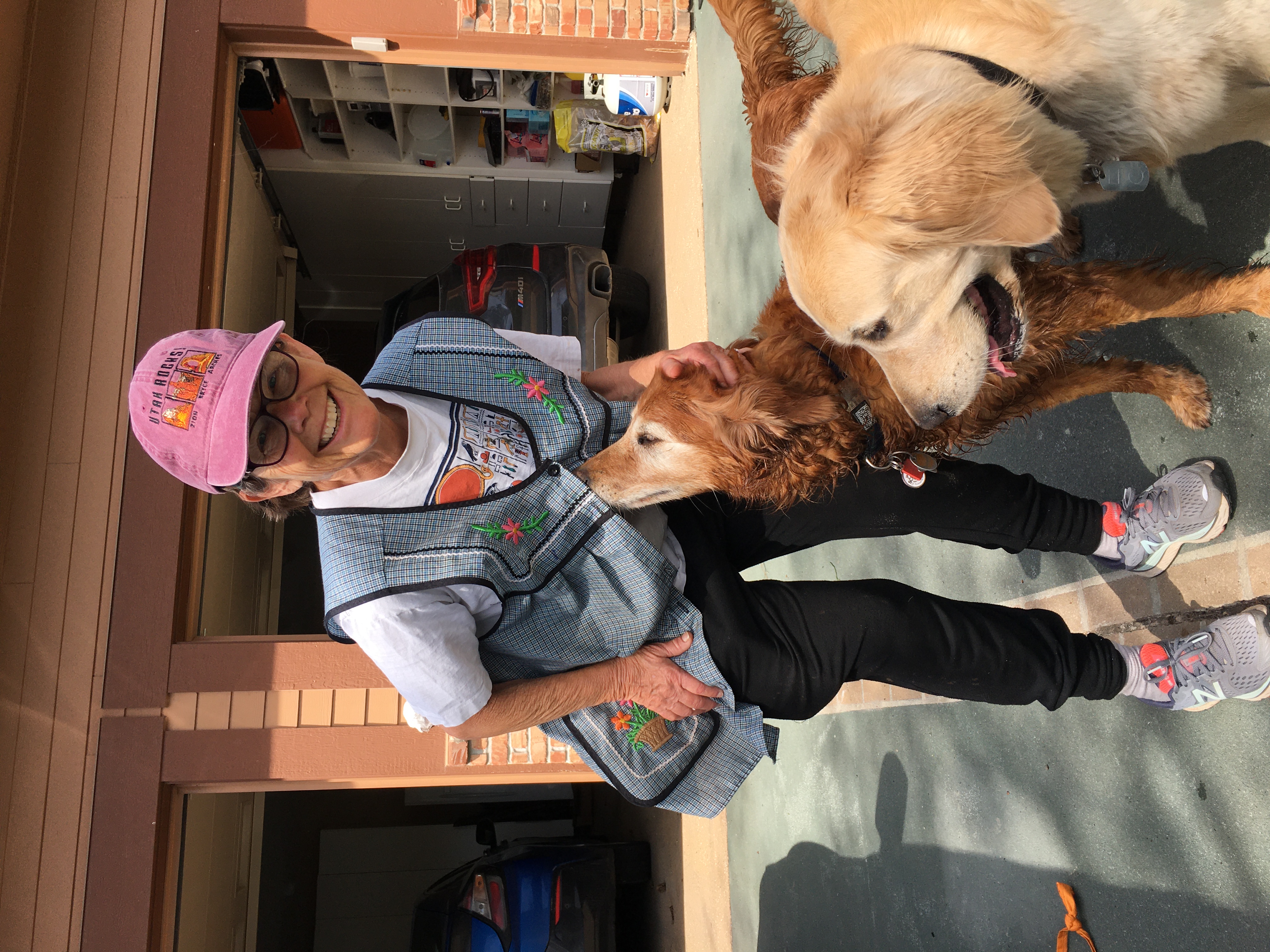 Good copy is inspiring. Click the pencil icon to edit this copy and replace it with content that speaks to the supporter in a personal, emotional, and actionable way. Make it clear that their support is mission-critical.
Into Africa Auction & Dinner
The show WILL go on, one way or another. Like all nonprofit organizations, P4P's traditional fundraising activities have been evaluated and realigned due to coronavirus restrictions. Into Africa Auction and Dinner is our biggest fundraiser, and it is scheduled for September 12 at CenterPlace Regional Event Center. This month, we sent a survey to P4P supporters, friends and past auction guests to gauge their comfort gathering for this event in September. Their comments will help us determine if we should hold the auction at CenterPlace or will need to create an online, virtual event. We will keep you posted.
Trip Committee Report
Due to COVID-19, P4P decided to cancel its October service trip to Kopanga. The Kenyan government is restricting international flights in and out of Nairobi as well as limiting travel within the country. Since commodities like food, gasoline and medicine reach our Migori partners via truck from Nairobi and Mombasa, this seriously impacts people in outlying areas.
Aside from the fact that entry and movement in the country is limited and the number of cases is on the rise, we are acutely aware of health risks for our service teams during the coronavirus pandemic. We will not institute travel unless we are positive our team will be safe.
With that in mind, we have scheduled a trip for February 26 – March 7, 2021, and have every hope we will be able to send another dedicated group of medical, economic development, water and education volunteers to assist our partners in the Kopanga-Giribe area.
If you are interested in joining a service team and traveling to Kenya, go to www.partneringforprogress/volunteer for more information.
Contact Us
Partnering for Progress
P.O. Box 28191
Spokane, Washington 99228
(509)720-8408
info@partneringforprogress.org