What's in our July 2020 Newsletter: Notes from the Field; Who Are Our Heroes?; Andie Young Combines Wanderlust with Role as Part Time P4P Development Director; Virtual Fundraiser's Growing Success; Something to Smile About; Thank You to Our Donors November 2019 - June 2020
Ours is not the task of fixing the entire world all at once, but of stretching out to mend the part of the world that is within our reach. ~ Clarissa Pinkola Estés, American poet and psychoanalyst
Who Are Our Heroes?
By Gordon S. Jackson, P4P Board President
Dear P4P Friend,
At a time when our society is debating which statues should be toppled from their pedestals, I'm reminded of a remark by Cato the Elder. The Roman senator, historian and soldier (234 – 149 BC) said, "I would much rather have men ask why I have no statue than why I have one."
As we Americans keep debating, "Why is there a statue to so-and-so?" I think of a handful of people in Kenya whom I know—and whom I'd nominate for statues for their life-saving efforts during that country's ongoing struggle with COVID-19.
I think of Nereah Obura, P4P's Kenya Program Coordinator, as she organizes emergency food packages to families in our partner villages, Kopanga and Giribe. Some of these families have lost their homes to recent flooding, in addition to facing the coronavirus in a country with limited medical resources. And Nereah herself is currently dealing with a bout of malaria, a common feature of life in Kenya.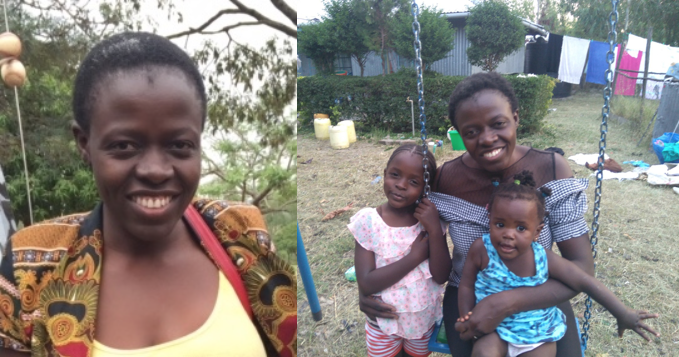 Then there's Charles Atha Otieno, our on-the-ground person who is arranging delivery of our emergency food parcels, 190 so far. Many of these have gone to families who have infants or toddlers in our Power of Milk nutrition program for high-risk children, whose progress Charles monitors during his visits. Charles does not have his own automobile, so he is transporting these packages on foot or via motorcycle or taxi.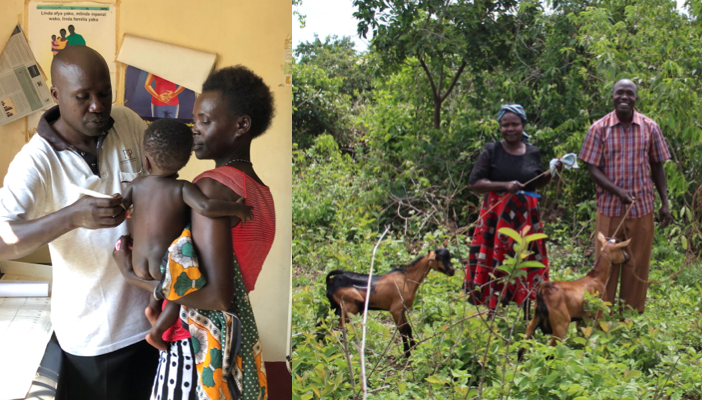 And there's Robert Rhoda Masada, whose Ogada Clinic is a beacon of medical hope in the Kopanga/Giribe area. We learned recently that several of our highest risk Power of Milk children were successfully treated at his clinic and are doing well.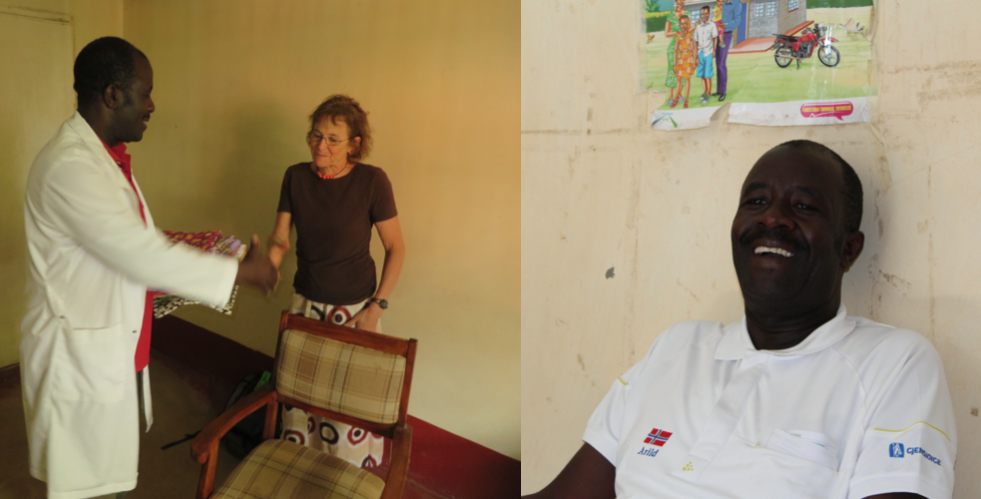 Nor should I overlook the contribution of the area's two dozen or so Community Health Volunteers, whose volunteer, behind-the-scenes work is vital to the health of their neighbors.
All these individuals would scoff at the idea that their service to our partner communities deserves any kind of special recognition, let alone a statue.
I, however, am inclined to agree with Cato.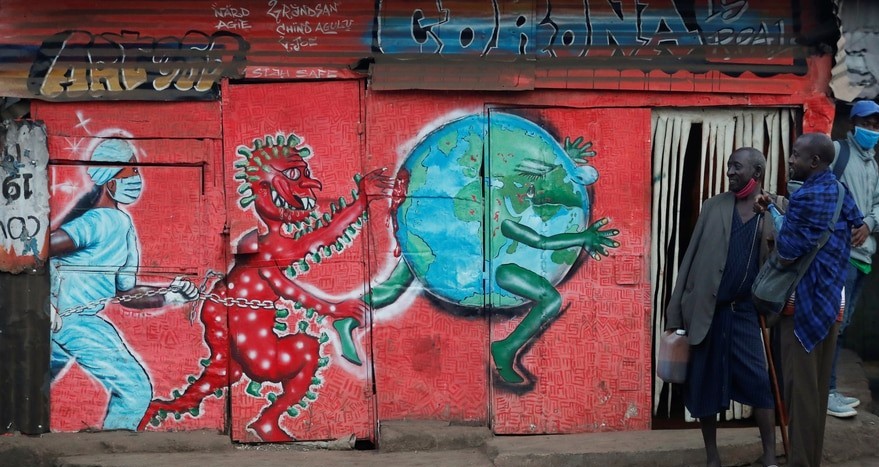 Notes from the Field
By Nereah Obura, P4P Kenya Program Coordinator
Kenya reported the first case of COVID-19 on March 13. Kenya is seeing about 300 new cases each day, which is more than double from last month. So far, a total of 90,875 people in the country have been tested (out of a population of over 53 million). Migori has 20 cases and nearby Kisumu has 7 cases.
A new study by Kenya Medical Research Institute (KEMRI) has revealed that approximately 2.7 million Kenyans might have been exposed to the virus.
P4P continues to do its important work in health, water/sanitation, economic development and education but in the face of dire changes in the way we live and work, P4P has added disaster relief to our mission.
For months, COVID-19 restrictions blocked the flow of trucks transporting grocery items, seed, fertilizer, bottled water, medications and more. Even though the transportation lines have been reopened and we are happy to be receiving goods and supplies, we are terrified that those traveling from Nairobi and Mombasa will bring the coronavirus with them.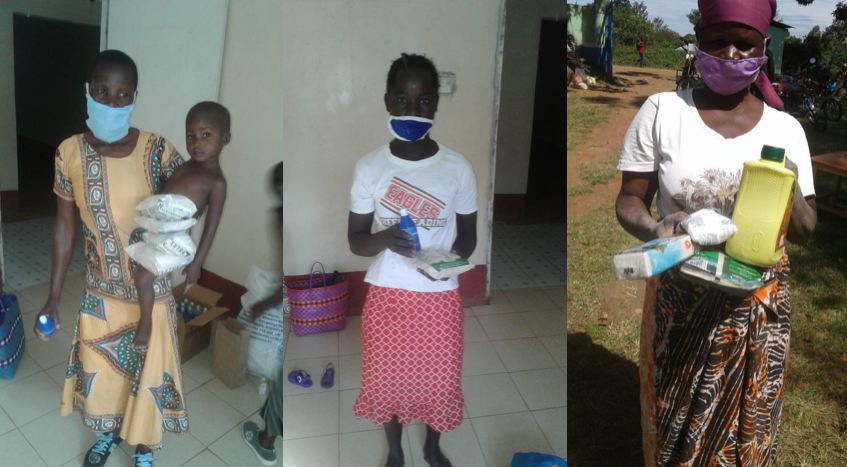 Thousands of people in our area work in larger cities, and their livelihood has been decimated by the pandemic, all but ending the funds they send home to their families. Local markets were closed for months, putting a halt to small scale economies and prohibiting residents from buying vegetables and other goods they do not produce themselves. And to add to these challenges, recent torrential rains flooded farm fields and destroyed houses.
P4P has stepped to the forefront and provided funding for 190 baskets of basic food. Please keep in mind, that in Kopanga/Giribe, we do not have Second Harvest, the Red Cross or similar foodbanks, so these food baskets are truly a blessing. Each one contains 6kg maize, 2kg beans, 2 liters cooking oil, 1 kg sugar, 0.5kg salt and 1 bar of soap. The baskets cost $10.
Another 60 food baskets will be distributed this month to the 26 Community Health Volunteers (CHVs) in Kopanga and Giribe and to our Power of Milk (POM) families.
If you would like to make a gift, please click above for payment via credit card and PayPal or send your donation check to Partnering for Progress, P.O.Box 28191, Spokane, WA 99228. Asante Sana!
Andie Young Combines Wanderlust with Role as Part Time P4P Development Director
By Renée Sande, P4P Communications Committee Volunteer
You just never know where a Mel Brook's screenplay will take you – literally and figuratively. When Andi Young attended last year's P4P Civic Theatre showing of Young Frankenstein with her mother, she had no idea that would lead her to a volunteer role helping us plunge into the world of virtual fundraising.
When COVID-19 cancelled P4P's 2020 Civic fundraiser, Funny Girl, P4P's Civic Theatre Committee acted fast and pivoted from an in-person theater gala to a virtual event. The result turned out to be P4P's biggest Civic Theatre fundraiser ever.
"I've had so many different career opportunities over the past 20 years - as an event planner, volunteer coordinator, project manager and marketing coordinator – and I'm just thankful I've been able to use them to help with P4P's mission," Andie says.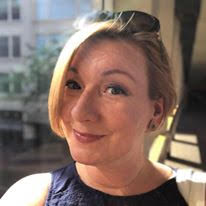 However, not only are Andi's career opportunities varied, they also come packed in a well-traveled suitcase.
Born in St. Louis, Missouri, Andi and her family headed west when she was a junior in high school. They landed in Spokane, where Andie became a Lewis and Clark High School Tiger.
When Andi met her "best friend"/husband 20 years ago, he was in the military. As they moved and traveled all around the United States and Europe, Andie discovered a deep wanderlust. During this time, she also cultivated a rich career.
"I guess I was always meant to be a bit of a traveler, even at a young age. Being in the military gave me the opportunity to live in Europe, travel and develop an appreciation for people all around the world."
Luckily for P4P, when Andi's husband retired from the military, they chose to move to Spokane. She joins P4P as part time Development Director in August.
Andie says the loves-of-her-life are her husband, family, travel and dogs Lily, a 13-year-old beagle, and Chase, a 4-year-old German Shepherd, wine, and the art of everyday life.
And her top bucket list item?
"Kenya. Traveling to new countries is always on my bucket list. I definitely have the wanderlust bug."
Virtual Benefit Donations Amaze
Now, more than ever, your support saves lives. Donations from P4P's June Virtual Fundraiser (in place of our spring fundraiser at the Civic Theatre) continue to flow in. In our last newsletter we reported that $14,605 was raised. As this newsletter goes to press, we are excited and incredibly grateful to share that donations now total nearly $17,000. Asante Sana!
We also wish to thank Dan Cantillana of GEICO Insurance and 509Auto Sales for his generous sponsorship.
Something to Smile About
Amazon.com offers buyers the opportunity to support their favorite charity when they buy from Amazon. It's a simple program, all you do is sign up. And it works! Last quarter, P4P shoppers who are Smile members contributed $69.60 to our budget, for a grand total of $1,024.22 since we started the program.
It's easy to get involved. Go to http://smile.amazon.com and register. Then whenever you make a purchase, log onto smile.amazon.com (NOT Amazon.com) and 0.5% of your purchase price will be donated to P4P. It couldn't be easier.
Thank You to Our Donors November 2019 -June 2020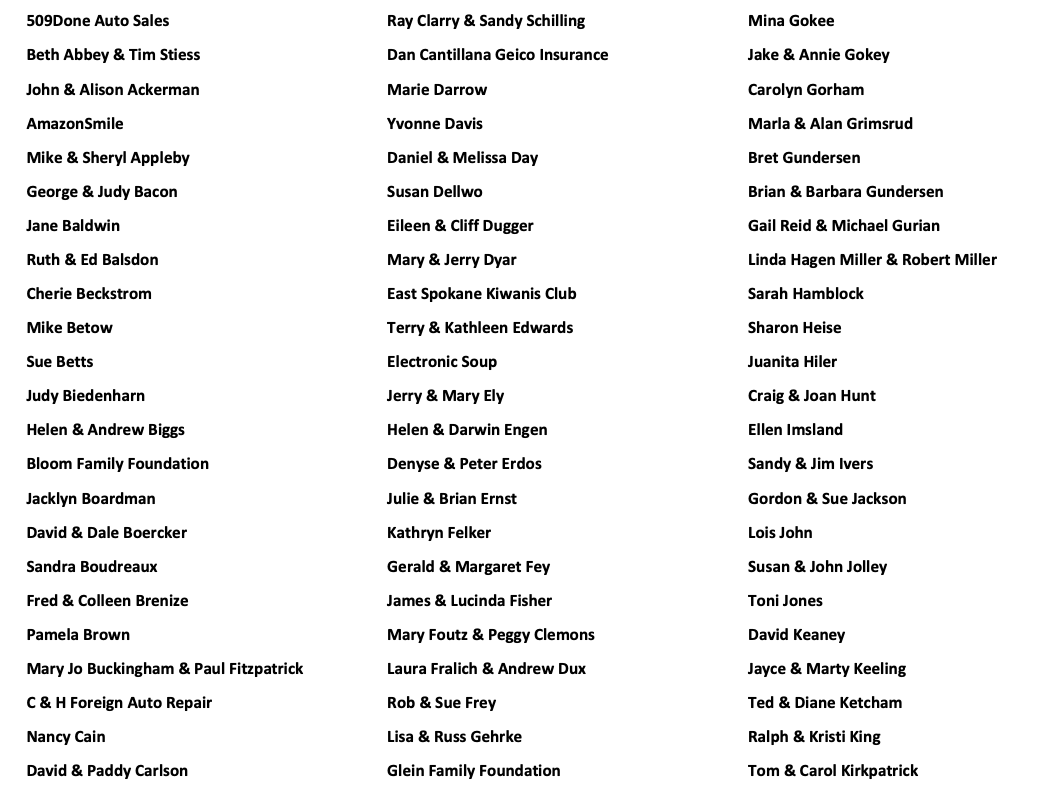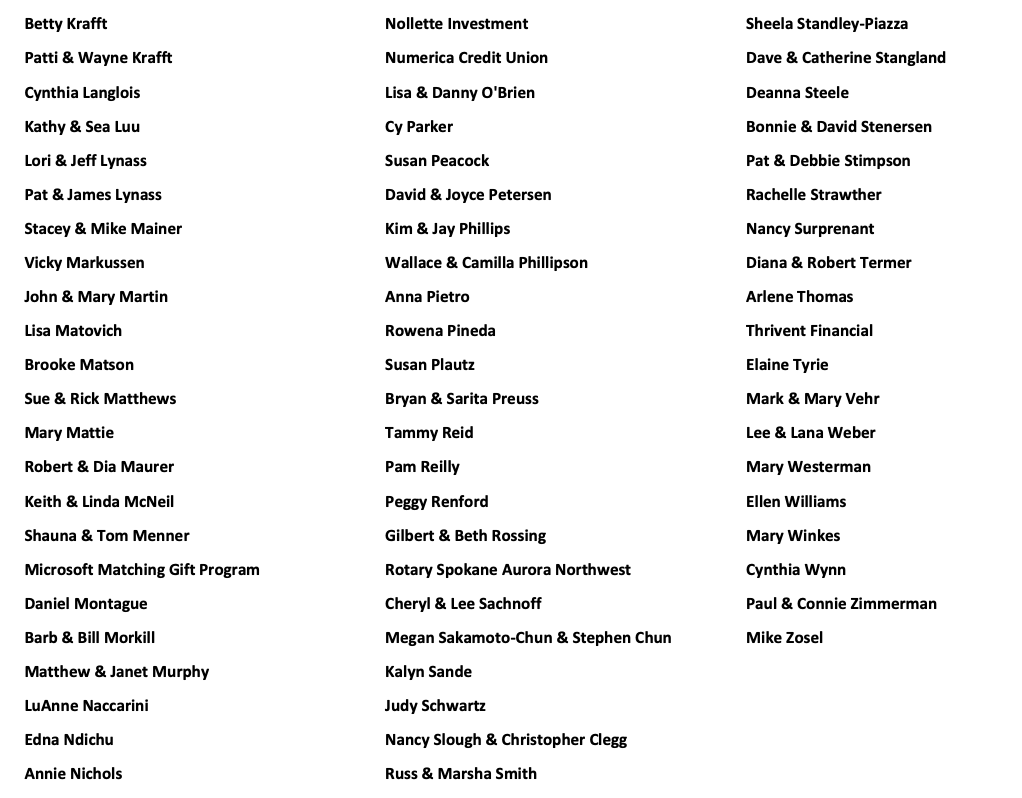 You make a world of difference, a world away. Asante Sana!
Contact Us
Partnering for Progress
P.O. Box 28191
Spokane, Washington 99228
(509)720-8408
info@partneringforprogress.org