What's in our February 2020 issue: Notes from the Field- Maendeleo Pamoja; Collaboration, Empowerment and Sustainability; Local Author/Professor Brings Wealth of Knowledge to P4P; "People, People Who Need People…" Funny Girl is Coming to the Civic; Something Ventured, Much Gained.
The pitcher cries for water to carry and a person for work that is real. ~ Marge Piercy, American poet, novelist and social activist
Notes from the Field
By Nereah Obura, P4P Kenya Program Coordinator
Dear P4P Friend,
Maendeleo pamoja means "together for development" in Swahili, and two groups in the Kopanga region have found success through hard work and cooperation in their separate economic endeavors.
With a P4P grant of KSH 30,000 ($300 US), the Maembe Tatu Boda Boda group purchased 93 cases of water. They sell the bottled water to consumers for KSH 30 (30 cents) per bottle and have found that funerals and parties are moneymaking places to sell. Using the profits gained from initial sales, the Maembe Tatu Boda Boda group has saved over 70,000 KSH ($700 US) to date.
We hope that the small steps the group is making will enable them to lift their livelihood as well as that of other community members. Their first community outreach paid school fees for one needy boy, Isaac Okinyi.
The second maendeleo pamoja group, Maembe Tatu Baraka Women, decided to start a brickmaking business. Their P4P grant of KSH 30,000 enabled them to lease land, pay labor fees, purchase firewood and make 10,000 bricks. Two hundred were broken initially but the remaining bricks were sold, resulting in a profit of KSH 9,200 ($92 US). This profit has enabled them to donate rice to P4P's Power of Milk nutrition program and pay school fees for a disadvantaged student, Immelda.
Once the dry season arrives, they will be making more bricks and continue to grow this business.
Collaboration, Empowerment and Sustainability
Economic Development Committee Report
Partnering for Progress is passionately committed to our mission and the values of collaboration, empowerment and sustainability.
We work first to understand the needs of the communities we serve through communication with local individuals and organizations. By collaborating with educators, leaders and health care workers and designing culturally relevant, locally supported projects, P4P is a catalyst for change and a tool to break the long-standing cycle of poverty and disease.
The Economic Development Committee has been working on a major strategic initiative – creating a sustainable income-generating business in Kopanga/Giribe. Our plan is for this business to support a majority of P4P's ongoing programs such as education scholarships and the Power of Milk (nutrition program for malnourished infants).
This is not a unique approach. Many non-profit groups have turned to for-profit enterprises to support their mission. Examples include Goodwill Thrift Stores which support job training and Habitat for Humanity's Builders Surplus Store.
We hired a consultant in Kenya, and he has researched viable options and created business plans. The current finalists are a poultry farm, a beekeeping business and a dairy (cattle) farm. The Economic Development Committee is exploring land ownership, organizational structure and potential profits from each enterprise before making a recommendation to the Board of Directors.

The people of Kopanga/Giribe truly need a catalyst for change, and P4P's longstanding values drive this effort. There will be investment costs and risk/reward evaluations. If you have expertise to share, please contact our new Economic Development Chair, Professor Megan Hershey at mhershey@whitworth.edu. Expect to see exciting news in the coming months about this strategy.
Local Author/Whitworth Professor Brings Wealth of Knowledge to P4P
By Renée Sande, Communications Volunteer
The state of Pennsylvania has some odd laws on the books. For instance, it is illegal to own a hedgehog or sing in the bathtub. Luckily for Partnering for Progress, it not a crime to let a homegrown treasure move to a different state.
That treasure is Megan Hershey, educator, author, world traveler and new member of P4P's Board of Directors.
A distant relative of Milton Hershey of chocolate candy fame, Megan found her way from "the sweetest place on earth" (you guessed it, she was born in Hershey, PA) to Spokane and Whitworth University in 2011. With a PhD in political science and a focus on African politics, Megan teaches courses on African and comparative politics and development studies. She has been studying and traveling to Africa since 2000 and currently co-leads study abroad trips to South Africa and Tanzania.
In her "down time," she wrote a book: Whose Agency: The Politics and Practice of Kenya's HIV-prevention NGOs.
Megan says P4P Board Chair, Gordon Jackson, plied her with "free tea and his signature wit" (but not chocolate) when encouraging her to join the P4P Board. With her wealth of P4P-relevant education experience, she quickly took on the responsibility of chairing the Economic Development Committee which is currently working with the people we serve in Kopanga on an income generating project.
"Development work is difficult and even more so when you're seeking to engage in a participatory, bottom-up process," Megan says. "I think P4P strives to do this, and I appreciate their responsiveness to the communities we partner with in Kenya."
So, when she takes off her work and volunteer hats, who is Megan?
"I like to FaceTime with my niece and nephew in Pennsylvania, thrift shop and be a Spokane tourist – there's so much to see and do here! Most of all, I like to spend time with my spouse, Joshua, camping, traveling and hosting gatherings like our annual "Pie Party."
"We've also recently begun dabbling in bean-to-bar chocolate-making." Dabbling…sounds like the beginnings of a west coast chocolate empire, if you ask me.
"People, People Who Need People…"
Funny Girl is Coming to the Civic

Recognize that snippet from "People," a song made famous by Barbra Streisand? It goes on: "People who need people, are the luckiest people in the world."
This haunting tune is one of the best-known numbers from the hit Broadway musical and motion picture, Funny Girl.
On June 3, P4P is partnering with the Spokane Civic Theatre for a lively fundraising performance of Funny Girl. The bittersweet musical is loosely based on the life and career of Broadway performer, film star and comedian Fanny Brice who rose to stardom in the 1920's.
Tickets are $35 for adults and $30 for students and can be purchased from a P4P Board member, by calling 509-720-8408 or online at http://partneringforprogress.org/civic-theatre-benefit/. Doors open at 6:15 PM. Join us for coffee, snacks, a raffle and an entertaining night of theater.
Proceeds support our mission of providing access to health care, education, clean water and economic development to the residents of Kopanga, Kenya. After all, "People who need people, are the luckiest people in the world."
Something Ventured, Much Gained.
It's Your Choice
Are you a Thrivent Financial member? The Thrivent Choice® program gives members an opportunity to direct Choice Dollars to a Thrivent charitable grantee. P4P can be a grant recipient of these funds if you take these steps. (The donation dollars come from Thrivent, not your personal account.)
First, you must be a Thrivent Financial benefit member. Next, set up a member account (if you have not already done so) by going to www.thrivent.com. Just fill in your member ID (it's printed on your membership card, on your statement and on your contract/policy) and follow the prompts to establish an online account.
Then go to: https://www.thrivent.com/making-a-difference/living-generously/thrivent-choice/
You'll see a Choice Dollars amount (it's been calculated according to what insurance or financial activity you have with Thrivent) and you just click to make the donation. We hope you'll register and direct those Choice Dollars to Partnering for Progress.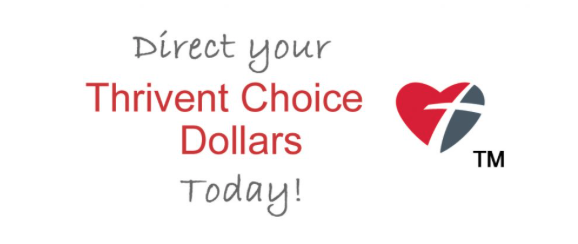 Contact Us
Partnering for Progress
P.O. Box 28191
Spokane, Washington 99228
(509)720-8408
info@partneringforprogress.org