What's in our August 2020 Newsletter: Notes from the Field; Creating a Business During a Pandemic; Going Up; Public Relations Skills Make a Positive Impact ~ Meet Volunteer Jasmine Albinson; Silent But Awesome Into Africa Auction Items
Someone is sitting in the shade today because someone planted a tree a long time ago.~ Warren Buffett
Notes from the Field
By Nereah Obura, P4P Kenya Program Coordinator
Dear P4P Friend,
We had planned to begin training incoming farmers this week but, unfortunately, I've been down with malaria. Hopefully, we can hold the training next week. The farmers are ready, and as a prerequisite, they have gathered mulch that they will use for their own demonstration farms which will help educate other community members.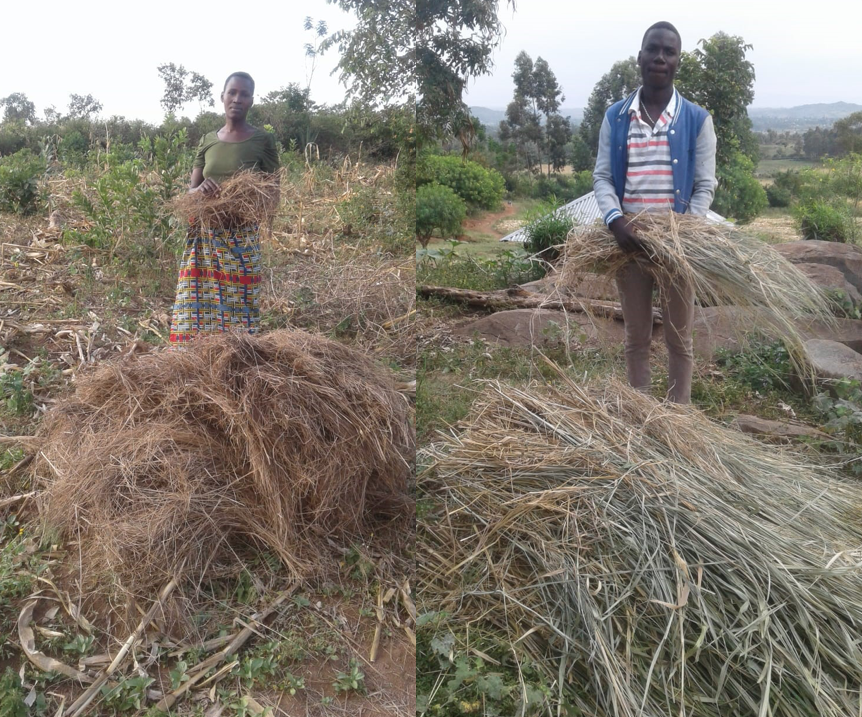 We have purchased vertical garden grow bags. They were delivered in Migori on August 4. The Power of Milk (POM) families will use these bags to grow nutritious vegetables using little water and minimal weeding.
So far, P4P has distributed a total of 250 food baskets. Recipients have been widows, those who are now homeless because of rains and flooding, community health volunteers and Power of Milk families. Many families are struggling to grow or purchase enough food to get through each day, and the food baskets (which cost $10) are most welcome.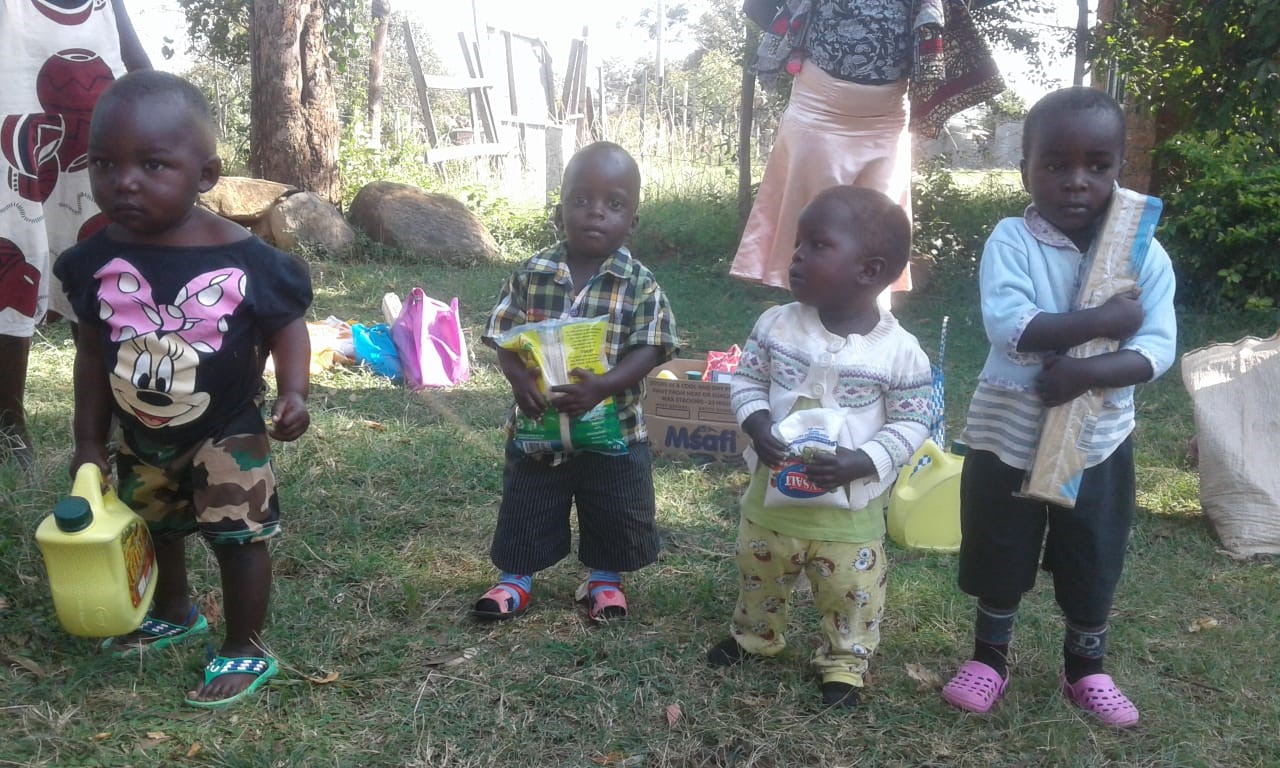 Creating a Business During a Pandemic
Until March of this year, P4P was marching forward with a plan to establish a large, self-sustaining business in the Kopanga/Giribe region of Kenya. The Economic Development Committee had studied and researched options for over a year. We had a strong business plan, startup funds, we had surveyed interest in the community, and we had enthusiastic buy-in from our Kenya partners.
The result? Chickens! A poultry farm came out as the most economical, practical and viable business of all we evaluated.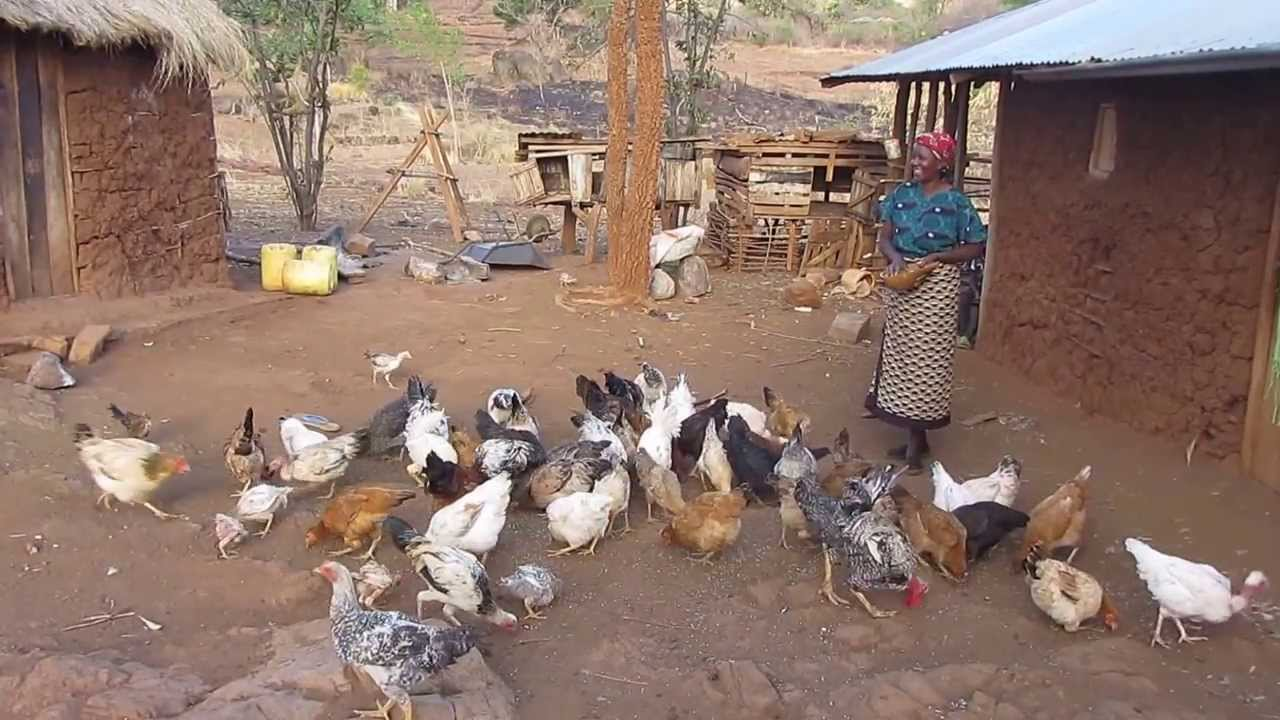 And then came COVID-19.
P4P's Board of Trustees recently decided that this is not the time to begin an effort that would require substantial resources, many P4P service teams, group classes and lots of new vendors and customers. Instead, we have decided to begin a pilot project working with local farmers. We will provide startup funds and training to help selected individuals grow their small businesses. We have partnered with the international agriculture nonprofit, Limafrica and Agrisolutions, Ltd. Limafrica provides small farmers with chicks, vaccines, feed and training. They will also purchase eggs if the farmer has a surplus as well as buy back the chickens when full-sized.
We do not anticipate a swift or large return on investment, but we hope more than ten families will be able to supplement their diets, earn enough profit selling eggs to send their children to high school and save enough to reinvest in their farms.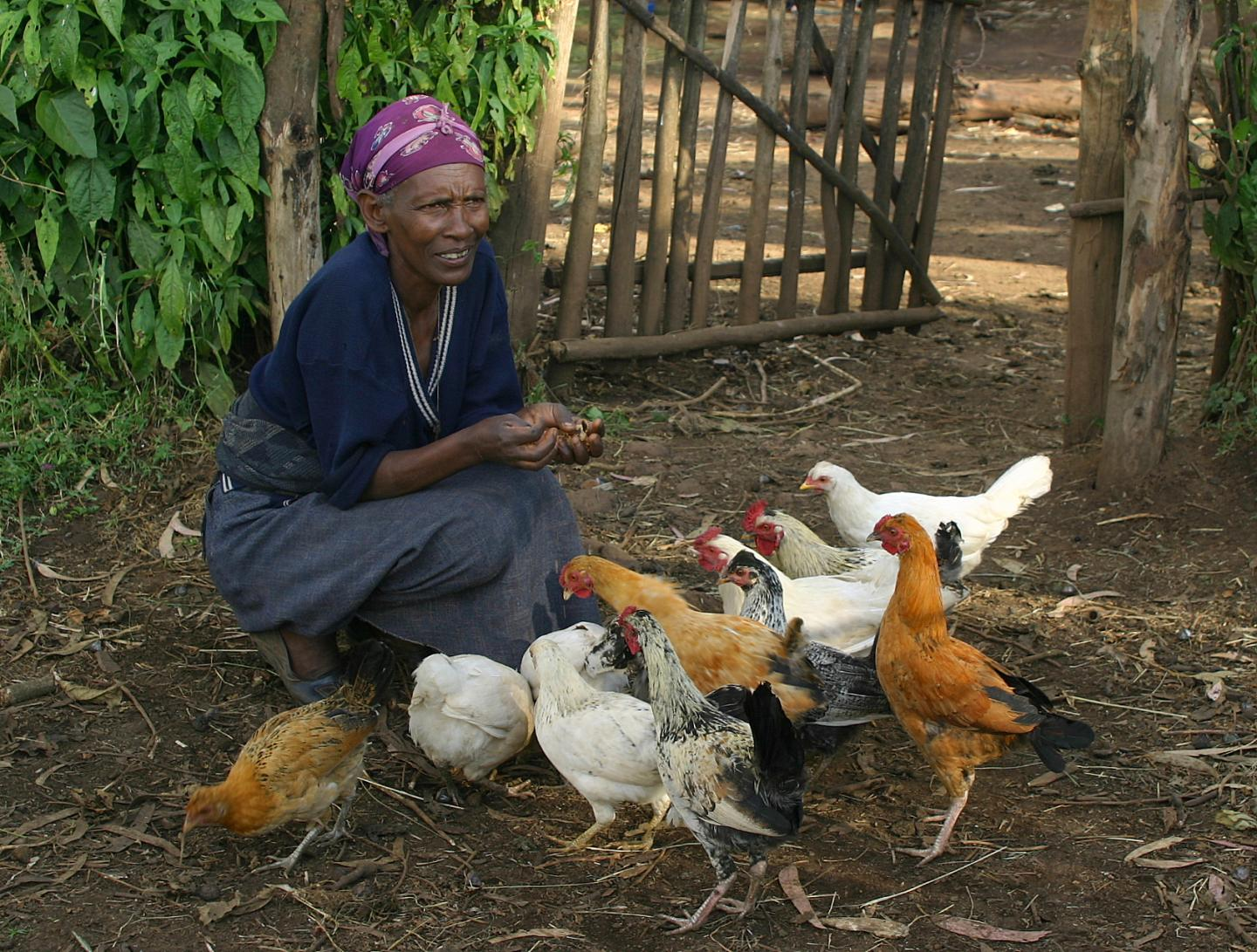 Would you like to be a part of this project? There is a way.
The Sisters of St. Francis of Philadelphia have granted P4P startup funds of $3,000 and challenged us to match that amount to get this pilot project started in 2020. Click on this link to make a gift for a matching donation. From home, you can join the chicken club to reduce poverty thousands of miles away.
If you would like to make a gift, please click above for payment via credit card and PayPal or send your donation check to Partnering for Progress, P.O.Box 28191, Spokane, WA 99228 (and please note: Chicken Project). Asante Sana!
Going Up
By Megan Hershey, Economic Development Committee
Vertical farming is an ancient agricultural practice that is having a modern-day moment. Using vertical space to cultivate vegetables allows farmers around the world to grow impressive harvests in compact spaces. And where better to perfect this hot farming trend than in Kenya, home of green innovations ranging from MPesa to the solar powered motorcycle?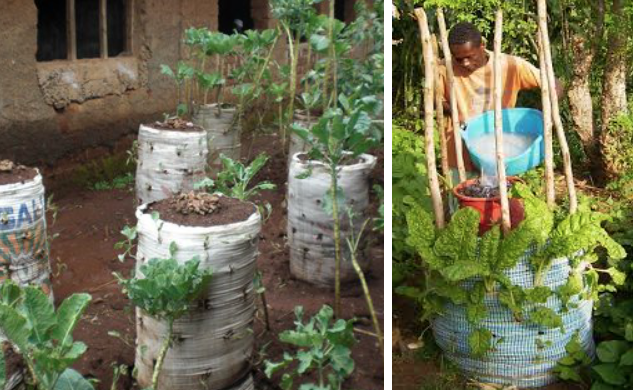 Over the last two months, Partnering for Progress has worked with our friends in Kenya to purchase 30 vertical grow bags at $10 each. The bags will be distributed to our POM families, enabling them to grow nutritious food more easily. Having them on display at homes across the region will also encourage local community members to learn more about the practice and be inspired to try their hand with this space saving farming practices. Maybe you'd like to try it yourself? Learn how today!
Smart Farm: Vertical Sack Farming https://www.youtube.com/watch?v=umiQuuFsvzg
Public Relations Skills Make a Positive Impact ~ Meet Volunteer Jasmine Albinson
By Renée Sande, P4P Communications Committee Volunteer
Jasmine Albinson, a Gonzaga University alum who was born and raised in Spokane, was looking for a way to flex her public relations know-how in a volunteer capacity that would align with her life mission and vision. P4P fit the bill.
"I was really excited to learn more and see how I could be involved with such meaningful work," Jasmine said.
Jasmine works as an account coordinator at Desautel Hege, a Spokane public relations, advertising and branding agency. She began volunteering with P4P in February and immediately joined the Communications and Auction committees. Jasmine writes numerous social media posts and coordinated design of Into Africa auction promotional material with the help of another Desautel Hege (DH) employee, graphic designer Linda Jones.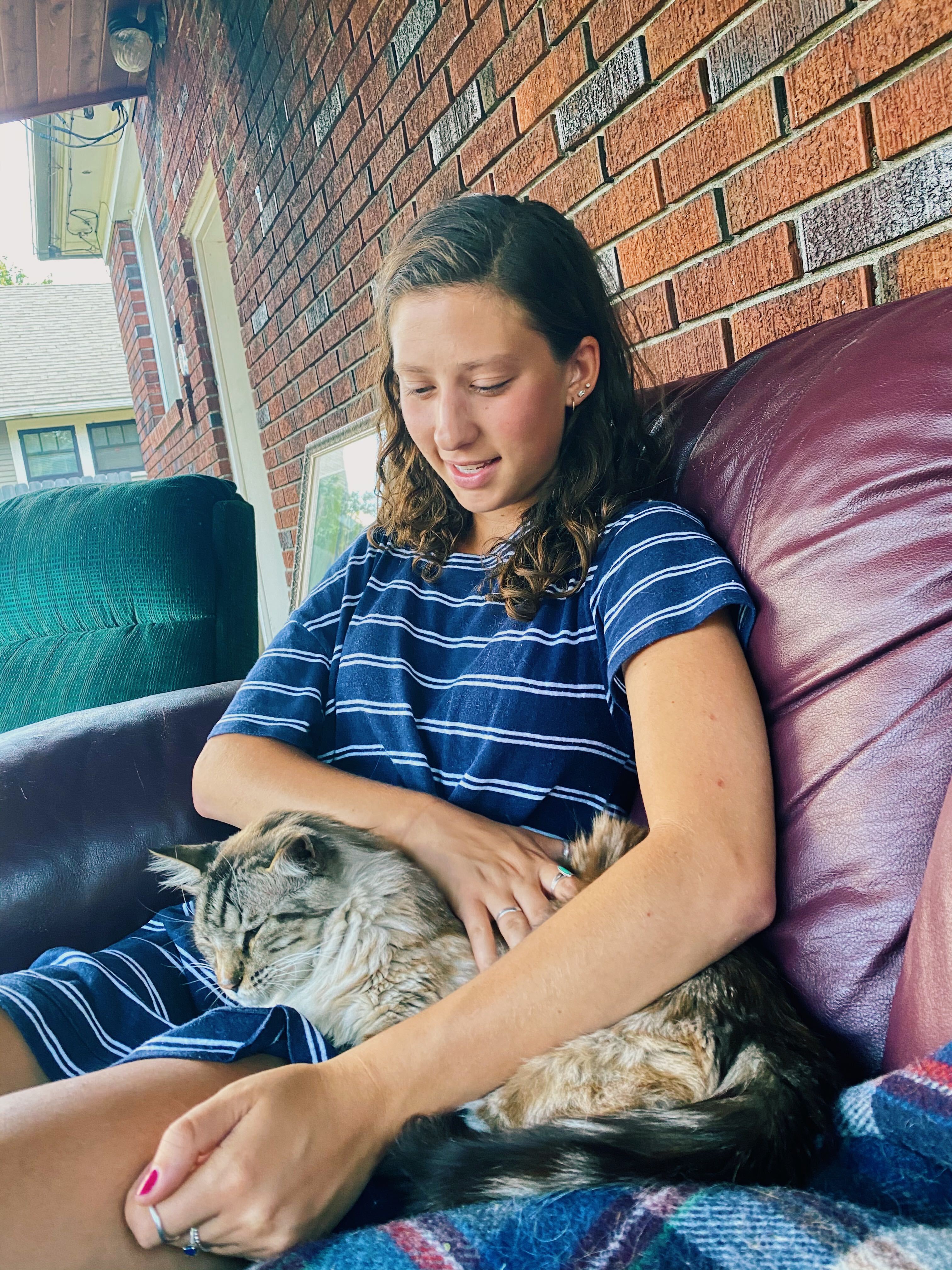 In the process Jasmine realized what she enjoys most about the non-profit.
"I love that P4P works with individuals and communities in Kenya to determine what they need and then works to accommodate those needs, rather than saying we know this is what will solve your problems. P4P takes a comprehensive and holistic approach."
As an account coordinator for DH, Jasmine works on accounts such as the Washington State Health Care Authority and Washington Traffic Safety Commission.
"The work we do helps to make a more just and equitable world, and there's nothing more important or fulfilling than that." Which is exactly why Jasmine chose to work with P4P.
Jasmine's big Italian family in Spokane consists of her parents and three siblings, a twin sister and two older brothers, plus extended relatives in Italy. In her spare time, Jasmine loves biking, camping, hiking and walking. She also loves to hang out with friends, cuddle with her cats, Henry, Bella and Figaro, watch scary movies, garden, cook healthy meals, and spend time with her family.
As for her bucket list? "There are so many," she says. "But if I had to choose one, it would be to fly in a hot air balloon."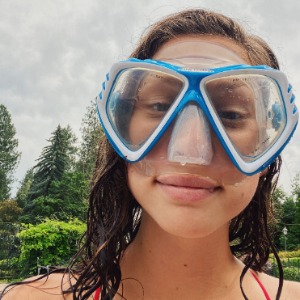 Silent But Awesome Into Africa Auction Items
Sometimes it's the little things. Not everyone can afford to bid on a big-ticket auction item like a family-friendly mountain getaway or a golf extravaganza for two, that's why P4P's Into Africa Auction includes dozens of fantastic, biddable experiences, excursions and events under $200. Including the following:
Ever-popular authentic African art is back again, and we have several hand-carved masks and sculptures, original paintings and serving ware.

Three stunning handmade tote bags, complete with matching face masks, have been donated by a local seamstress.

Food items to set your appetite in motion include home-gathered honey, handpicked blueberries, local preserves, and homemade pie.

And baskets? Do we have baskets. Choose from spa escapes, knitting supplies and lessons, a teacher's appreciation basket, pasta bowl and supplies, gourmet coffee and all the trimmings, and much more.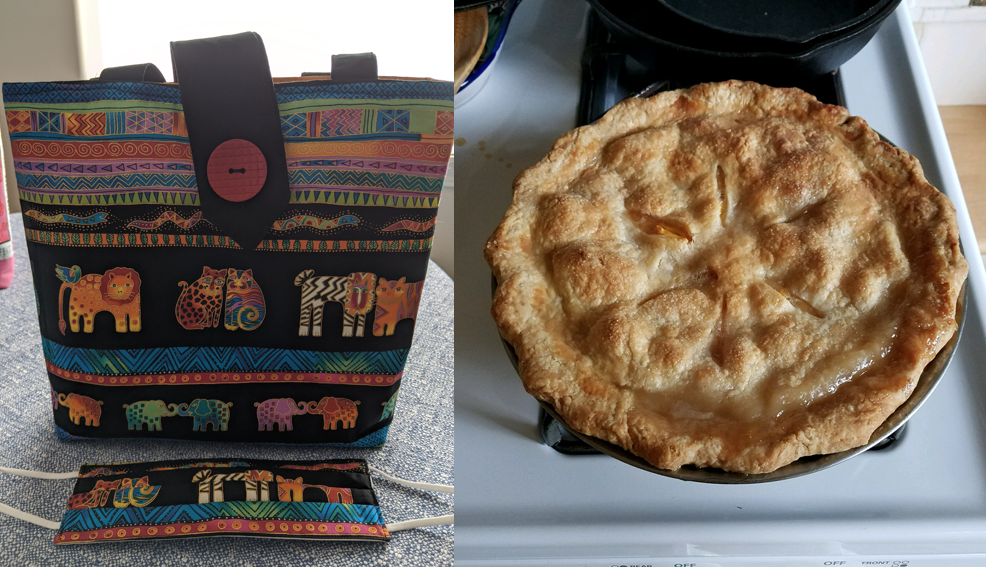 To read more about these great, biddable possibilities and see what else P4P's 2020 Virtual Into Africa Auction has to offer, log onto our auction preview catalog at https://partneringforprogress.org/virtual-into-africa-auction any time after August 31.
To join the fun, and this will be wild and crazy fun, register to bid on September 1 on the same site. Then, get your mouse finger ready because bidding starts at 9:00 AM, September 28 and continues until 5:00 PM October 2. If you've ever bid on eBay items, you know that as the clock ticks down, bidders anxiously watch the price tick up. Hearts start a-pumping and bidders keep their fingers crossed that they won't be out bid.

But that's not all. Our livestreaming, live auction gala is October 1, 7:00PM to 8:00PM. Join us then to learn about our programs and to hear from P4P leaders and staff. During the livestreaming event, you'll be able to bid on LIVE items, including exciting adventures and experiences.
Now this may all seem like fun and games, but this is a serious affair. We are working hard to make the 2020 Virtual Into Africa Auction P4P's best fundraiser ever. Proceeds go directly to support our Kenya programs. Everything you purchase at Into Africa will help P4P fund scholarships, feed malnourished babies, support agriculture, keep girls in school, erect water tanks and provide small business grants. Rather a win-win, wouldn't you say?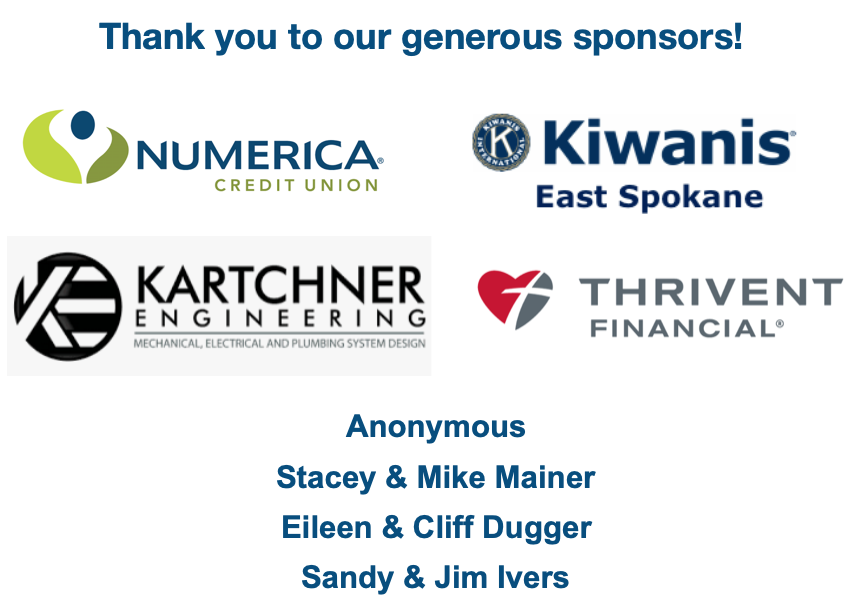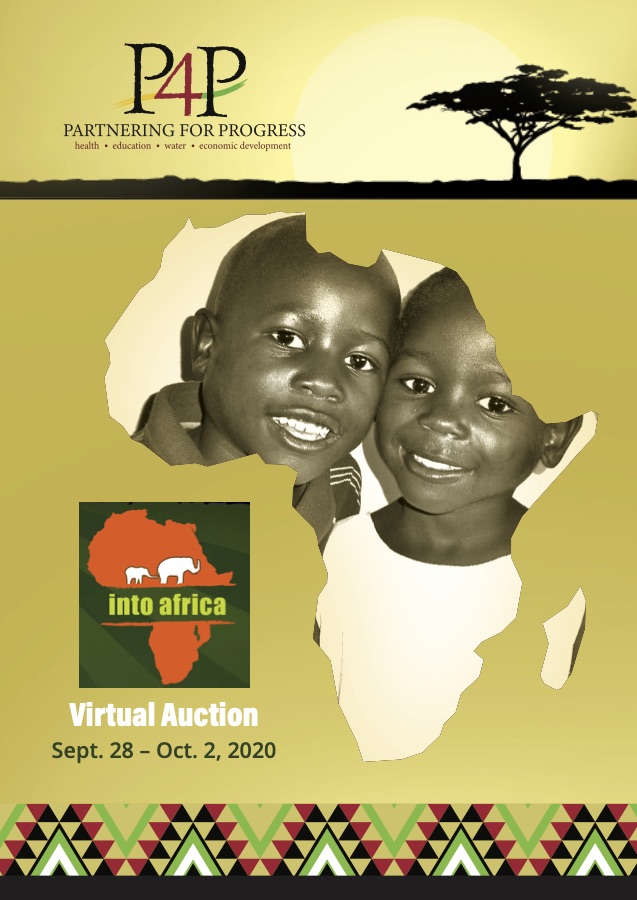 Contact Us
Partnering for Progress
P.O. Box 28191
Spokane, Washington 99228
(509)720-8408
info@partneringforprogress.org