What's in our August 2019 issue: Notes from the Field - P4P's Educational Scholarships; Education Committee Report ~ Every Girl. Everywhere. Period; Meet P4P Volunteer Jordan Stevenson; Into Africa Ticket Sale; Give Us Your Feedback on This Video
If you educate a man, you educate an individual. But if you educate a woman, you educate a nation. ~ African proverb
Notes from the Field
By Nereah Obura, P4P Kenya Program Coordinator
Dear P4P Friend,
Rebecca (Becky) Akinyi Ododa learned about P4P's scholarship program when she was in grade 8 at Giribe Primary School. Rebecca and her sibling were orphaned at a very young age and went to live with their maternal grandmother, Erina Awuor, who is 71 years old. Erina says it is not easy raising young girls when you are in old age.
It isn't easy for young girls with challenges like Rebecca's to wade through school and come out successfully.
Becky decided she was going to work very hard to be eligible for a scholarship. Her hard work paid off when she earned 286 marks out of 500 in Kenya Certificate of Primary Education and was approved by Giribe Primary to apply for a P4P scholarship in late 2014.
Becky joined the scholarship family together with 10 other students from various schools. She studied hard, continued to get good grades and was accepted into the Bachelor of Arts program in fashion and design at Machakos University.
"I am very grateful for the opportunity and support I have received from P4P," Becky says. "Without this support, I would have likely dropped out of school in grade 8. Thanks to you, I have gone through secondary school without any financial problems, and as if that's not enough, I am proceeding to the university still on a P4P scholarship!"
Becky plans to work hard and return to Kopanga to support other girls and help them achieve their dreams of an education.
Education Committee Report
By Sandy Ivers, Chair
Every Girl. Everywhere. Period.
UNICEF estimates approximately 1 in 10 girls in developing countries miss from 10-20 percent of school days school every year because of their menstrual period. According to The Guardian: Two thirds of women and girls in Kenya cannot afford sanitary pads, forcing them to stay home from school, sitting on cardboard to absorb the menstrual flow.
Why are these statistics are important? Studies show girls who stay in school are less likely to become child brides, experience better personal health and have fewer and more healthy children. Additionally, young women who finish secondary school add positive economic value to their families and communities.

Young women in Kopanga and Giribe are no strangers to this problem. While researching causes for consistently low high school graduation rates among poor young African women who were consistently missing classes because of their periods, P4P volunteer Barbara Morkill ran into one possible solution. Days for Girls (DFG), an international nonprofit which helps make and distribute sustainable female hygiene kits and provides feminine health and reproductive education for young women and girls. DFG kits include two reusable menstrual shields, five reusable liners, small soap bar, washcloth, two reusable and sealable plastic bags for washing, underwear, a menstrual calendar, instructions and a large, colorful cloth bag for carrying.
Celeste Mergens, an American woman working in an orphanage in Nairobi, Kenya, founded Days for Girls in 2008.
In 2015, Partnering for Progress' Education Committee under the leadership of Helen Biggs took 108 donated DFG kits to Kopanga and introduced them to age-appropriate girls at Magongo-Ribe Secondary School. The education P4P provided with the help of local translators and the distribution of kits was a huge success.
Now, four year later, P4P has distributed over 425 DFG kits to female students at seven schools. DFG sets a curriculum for how to use and clean the items in the kits and includes a thorough feminine health education and human reproduction component. The Kenyan Ambassador of Women's Health must complete a certificate program in order to maintain the program's integrity.
A volunteer group of DFG seamstresses in the Spokane Valley originally supplied P4P teams with kits but, last year we were able to source them from a group of Kenyan seamstresses in Bomet, not far from Kopanga. By purchasing the kits from the Bomet group, we are helping support a lucrative business and reduce the cost of transporting the kits to Kopanga.
P4P's Education Committee is dedicated to this program, and we proudly report that we've seen a dramatic increase in girl students' self-confidence and their participation in academic programs. By staying in school, these girls acquire skills that will enable them to have a better life. You can watch an inspiring video on the importance of Days for Girls at https://www.daysforgirls.org/videos
Give a Busy Person a Job……
Meet P4P Volunteer Jordan Stevenson
She's a graphic designer, a traveler, a volunteer, a wife and a university student. In spite of that busy schedule, Jordan Stevenson wanted to volunteer with a locally-based international development organization. That brought her to P4P, and she joined not one but two committees.
As a member of the Economic Development Committee, Jordan reviews grant applications and business proposals. Working with the Into Africa Auction Committee, she put her graphic design talents to use and created the auction's invitation, program cover and committee passports.
Jordan now attends Eastern Washington University and is majoring in international affairs with a concentration in global public policy and double minors in Spanish and economics.
"I really appreciate that P4P comes from a very grassroots, community-focused lens that prioritizes the needs of the people in the Kopanga region, getting advice and feedback from the area rather than simply acting without tenderness and attentiveness to the people's input," Jordan says.
"In my classes, we discuss the theory of international development and look at case studies where things go wrong—and to my knowledge, P4P avoids the common pitfalls of Western development organizations by remaining involved in the community and cultivating authentic, ongoing ties. I would love to go to Kenya and be able to see the impact of our work firsthand."
"I am able to bring current projects, issues and questions that we wrestle with at P4P into the classroom, and I think my education and that of my peers are better for it. Next year I plan to attend graduate school for international policy analysis and a big driver of my understanding (and professional experience) of the economic and international issues comes from P4P. I owe P4P a lot for being such an incredible, instructive organization!"
Jordan says she grew up in a large, loving, extended family and is blessed with a kind, supportive husband and a diverse group of friends who open her eyes to new cultures daily. She also values her mentors at EWU who encourage and nurture her intellectual capacity.
With so many balls in the air, it's hard to believe Jordan has leisure time but she insists she makes time to watch documentaries, listen to podcasts and explore new cities. She recently visited Bangalore, India and has been to several major U.S. cities.

Buy Your Tickets Now!
Last chance to purchase your Into Africa Auction tickets for a big savings. Sale begins Tuesday, August 27th through Tuesday, September 3rd. Don't miss P4P's Into Africa Auction, November 2, 5:30 pm at the Mirabeau Park Hotel in Spokane Valley.
* Individual tickets - $65 (regular price $75)
* Host a table of 8 - $520 (regular price $550)
Click below to order on P4P's website via Paypal (a secure payment system) or send a check to Partnering for Progress, P.O. Box 28191, Spokane, WA 99228. Checks must be postmarked by September 3rd.
For ticket information or to make a credit card purchase call (509) 720-8408.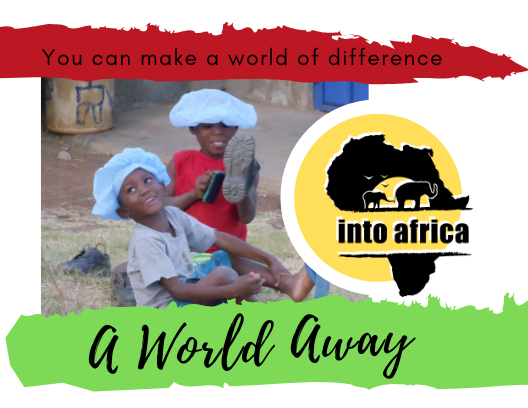 There's Still Time to Make a World of Difference...Become a 2019 Sponsor
Support from our sponsors is directly tied to Partnering for Progress' overall success. Please consider becoming a sponsor or encouraging your employer to become a sponsor.
A total of six sponsorship levels are available: African Elephant ($5,000), African Rhino ($2,500), African Lion ($1,000) and African Gazelle ($750). All receive varying levels of advertisement in the auction booklet; recognition during the event; a VIP table for eight with sponsor logo and complimentary wine; prominent listing in P4P's monthly newsletter, social media and on the Into Africa Auction event page on P4P's website.
African Leopard sponsorship ($550) hosts a table for eight and an African Zebra donation ($250) helps underwrite the cost of the event. Donations of any amount are greatly appreciated.
Please email info@partneringforprogress.org or call Linda Hagen Millar at (509) 435-5004 to find out all of the benefits to becoming a sponsor. Thank you for your support!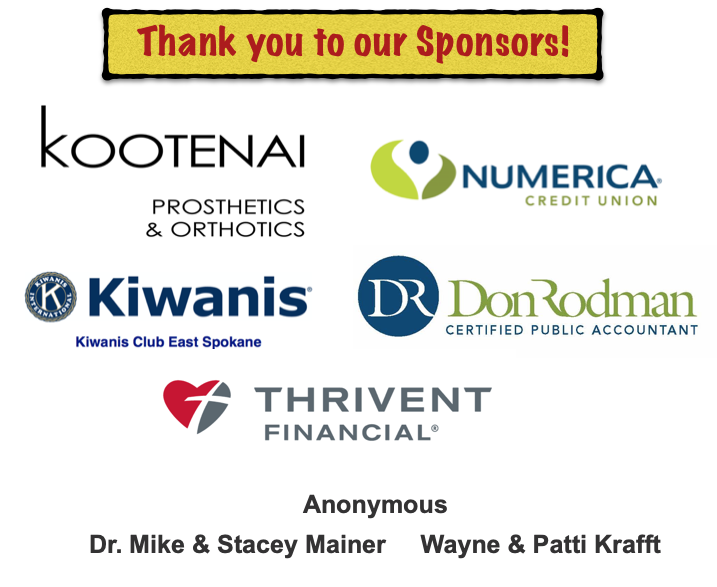 Give Us Your Feedback on This Video
Communications volunteer Eryn Brooks created this short but beautiful video about P4P. We have uploaded it to P4P's YouTube channel https://youtu.be/YVIvcNEuBJ8 and will be running it as a Facebook ad, include it in presentations to community groups and when possible, include it with grant requests. We'd love your feedback. Please email lindahagenmiller@gmail.com with your thoughts.
It's only 37 seconds long but manages to combine meaningful images with an evocative soundtrack that conveys P4P's mission in Kenya. Data compiled by HubSpot suggests that 30 seconds is an ideal time frame. With viewers bombarded by thousands of videos a day, the goal is short and succinct in hopes that watchers will stay with it till the end. Did you?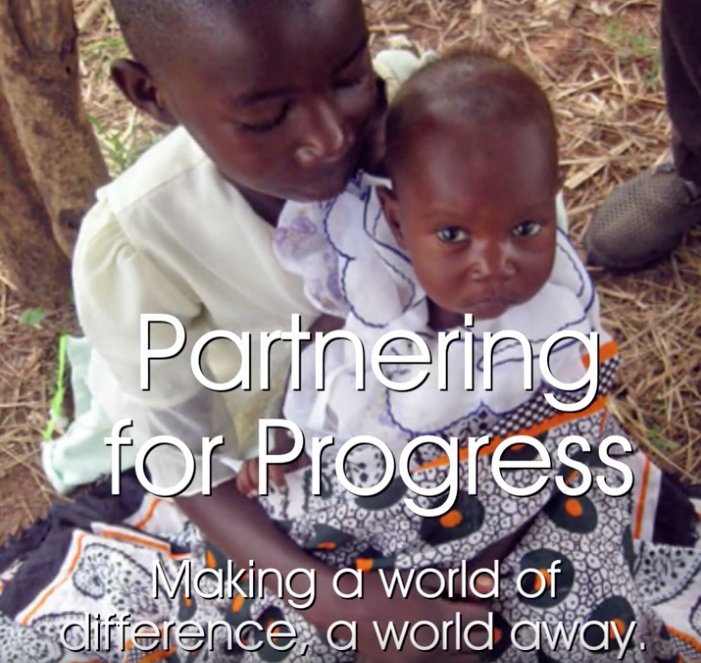 Contact Us
Partnering for Progress
P.O. Box 28191
Spokane, Washington 99228
(509)720-8408
info@partneringforprogress.org