What's in our May 2019 issue: Notes from the Field Joan Akinyi Omuga,; Blueprint to a Better Life-Economic Development Report; Creepy, Goofy, FUNNY, Fun: Young Frankenstein; Retire? Who Me? Meet P4P Volunteer Eileen Dugger; Save the Date ~ Into Africa Auction
A lot of people assume that the expensive ideas are the most effective ones, but that is simply not true. ~ Jaime Lerner
Notes from the Field
By Nereah Obura, P4P Kenya Program Coordinator
Dear P4P Friend,
Meet Joan Akinyi Omuga, mother of four, community health volunteer, and farmer, all coupled in one amazing woman. Joan, a lady in her mid-thirties, has seen it all and even in the hardest times, she has never given up.
Joan was married to Mr. Omuga, the deputy head teacher of Magongo Primary School. When her husband passed away seven years ago, Joan became the family's sole breadwinner. Her children, Edwin age 18, Fiona 16, Humphrey 12 and Caroline 10, are all going to school thanks to their mum's hard work to pay tuition for the oldest to attend boarding school. This is not a light burden for a parent who does not have a regular income, but she manages.
Most of the P4P volunteers who have travelled to Kenya have met Joan and many remarked how memorable she is because of her always-present smile and her sharp dressing. What most may not know is that Joan is HIV positive. She breaks this news in the middle of our interview, and somehow I do not know how to proceed.
Joan and her late husband were tested for HIV before they got married; both were negative so she says she never took any precautions. When she found out she was positive in 2007 while pregnant, she says she was bitter and was in denial. Luckily, she was able to join a support group, enabling her to move on. She was so inspired by other people's stories, she decided to become a Community Health Volunteer (CHV) to help uplift her community and to encourage others living with HIV that there is life after that diagnosis.
Joan has her community at heart, always yearning for change and always looking for new knowledge and skills to enable her to offer assistance in her community. Because of this resilience, Joan got involved with Partnering for Progress translating for the teams, distributing Days for Girls kits, supporting Maendeleo Pamoja projects among other things.
Joan was quick to tell me that she has benefitted greatly from the CHV training. The agriculture project enabled her to produce subsistence crops as well as a surplus. She used income from the surplus to buy fertilizer and was able to pay school fees for her children. Joan is grateful to P4P for the support it provides in health, education, water and economic empowerment.
A volunteer comments: "Joan is such a kind uplifting soul. She has an easy smile and is always willing to help in any way possible. ~ Chrisdee Imthurn
Blueprint to a Better Life
Economic Development Report
Sustainability has been a guiding principle since P4P's inception. The most recent strategic planning process identified an 'Income Generating Activity' (Kenyan lingo for social enterprise) as a major strategic initiative for 2018-2023.
In late 2018, P4P hired a consultant in Kenya to solicit ideas and beginning generating community support. An advisory council was formed with representatives from the local government, businesses, clergy and health care workers. They met repeatedly and tested a survey document for village respondents. Trained survey takers went into the field where they recorded responses from over 100 households in nearly 20 villages.

The very highest ranked idea by far was a poultry production facility. The need is apparent as approximately 90 percent of the chickens and eggs sold in the area come from Migori, nearly an hour away. The other suggestions are dairy farming, beekeeping and a mortuary business. It may come as a surprise to learn that Kenyans spend more on funerals than on weddings, graduations or birthdays.
Our Kenya consultant is now preparing business plans for P4P Board review. Markets, forecasts, barriers to entry and other indicators will be evaluated before selecting the Income Generating Activity (IGA).

Eventually, this business will be owned and operated by the people of Kopanga/Giribe. The community will determine what project is most important to them and will direct the funds accordingly. Initially, the majority of support will go toward the Power of Milk nutrition program and scholarships for motivated, bright students that lack school fees. Watch for progress reports. We are likely to need expert input on our new business venture.
Creepy, Goofy, FUNNY, Fun
Do NOT Miss Young Frankenstein, the Musical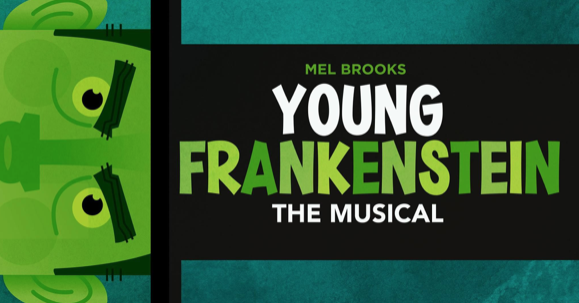 P4P's annual spring fundraiser is the Mel Brooks' musical, Young Frankenstein. You can support Partnering for Progress by joining us on Wednesday, June 5, 2019 at the Spokane Civic Theatre. Toe-tapping hilarity ensues as "Fronk-en-steen," grandson of the infamous Victor Frankenstein, brings his own bumbling creature to life. Hunchback Igor and leggy lab assistant Inga join forces with the mad scientist at the family's Transylvania estate. (Rating PG-13).
The Civic Theatre is located at 1020 North Howard Street. Doors open at 6:15 PM for socializing, coffee, desserts and a raffle. Curtain time is 7:15 PM. Adult tickets are $35 and student tickets are $30. We have three ways you can purchase tickets. By check made out to Partnering for Progress and mail to PO Box 28191 Spokane, WA 99228; by phone at 509-720-8408; or via PayPal at http://partneringforprogress.org/civic-theatre-benefit/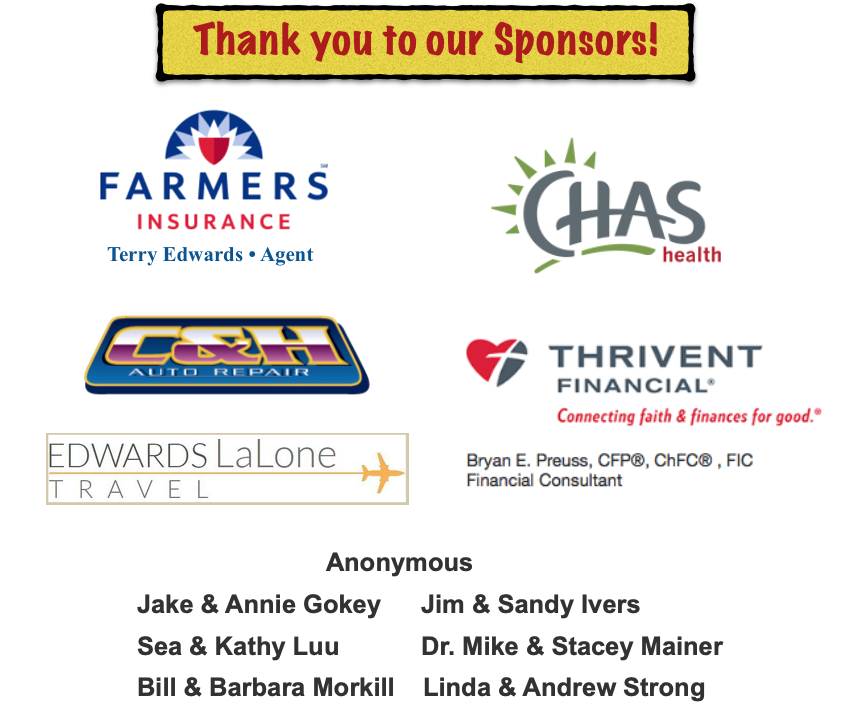 Retire? Who Me?
Meet P4P Volunteer Eileen Dugger
By Renée Sande
P4P's newest board member, Eileen Dugger, is retired—sort of. She may not be at her job as contracts and public information administrator for the Pend Oreille PUD, where she worked for 23 years, but she is far from idle.
In addition to sitting on the P4P Board, she also owns a small wedding and special occasion cake business, Sweet Creations Cakes.
"It's a lot of fun, and through it I have met so many wonderful people," said Eileen.
When pressed, Eileen modestly admits she is also currently training for a monumental bike ride. Veteran of many 200-mile Seattle to Portland (STP) rides, this will be her longest haul yet.
"We'll be doing the northern tier ride from Anacortes, Washington, to Bar Harbor Maine," Eileen says. "It's approximately 4,200 miles, and we're hoping to complete it within 11 weeks."
That's over 50 miles a day. Over the Continental Divide. Across prairies. In the summer. A distance, an elevation and an excursion most of us could not accomplish in a single DAY, let ALONE day after day.
Eileen first became interested in P4P through her friends Mike and Stacey Mainer, co-founders of P4P.
In addition to being a Board member, she now serves on the Into Africa Auction and Civic Theatre committees.
"This grassroots organization is made up of people who generously volunteer their time to improve living conditions in Kopanga," said Eileen. "I believe in P4P's goals and strategies, and I am especially hopeful regarding the economic development efforts."
Eileen and her husband Cliff have lived in the Diamond Lake area for almost 30 years. In addition to volunteering, running a home business and keeping up with their two grown children and her 9- and 7-year-old grandsons, Eileen and her husband like to cycle, horseback ride, snowshoe and kayak.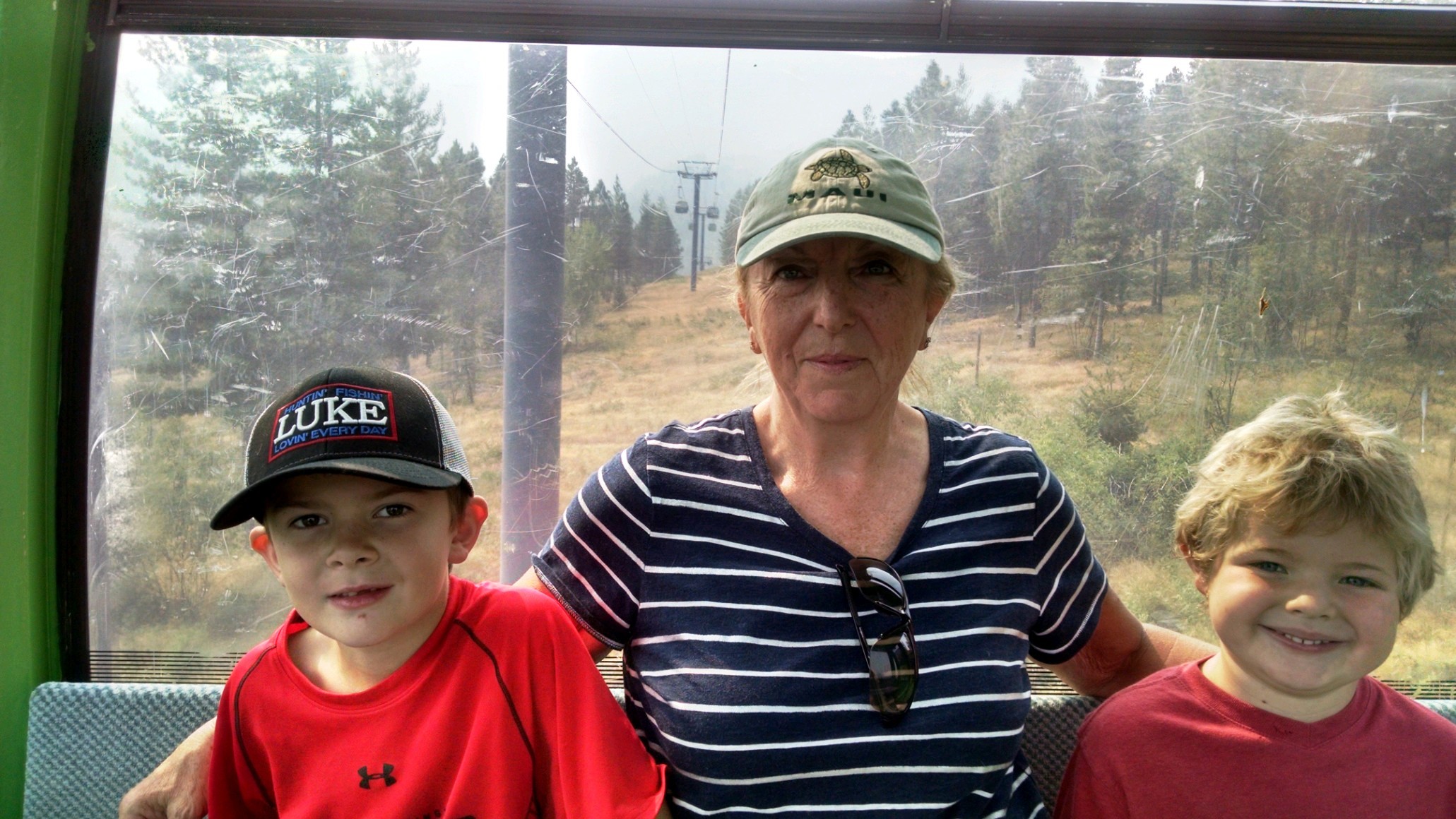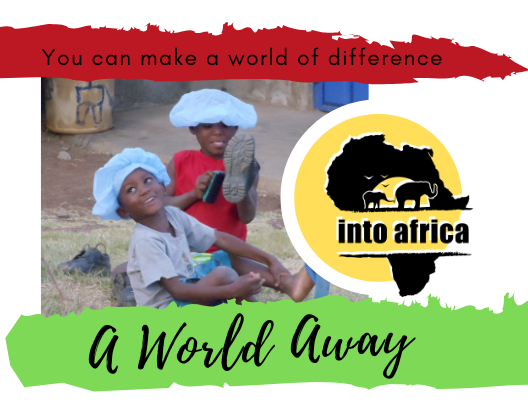 Put this on your calendar now: P4P's annual auction and dinner, Into Africa, Saturday, November 2. Join us at 5:30 PM at the Mirabeau Park Hotel for a festive night of high drama as attendees bid on African art, getaway packages, sports packages and much more.
Stay tuned for ticket sales announcements.
Contact Us
Partnering for Progress
P.O. Box 28191
Spokane, Washington 99228
(509)720-8408
info@partneringforprogress.org